AUTOMATION INNOVATION LONDON 2017

How do you compare against your peers in the race to the digital workforce transformation?
The 3rd Annual Automation Innovation Conference was a huge success and is the first and only association-run automation event, focusing on "Exploiting the Second Wave" of automation, including RPA, intelligent automation and artificial intelligence.
Those of you who attended had the opportunity to meet members and industry peers who are focused on building a foundation of knowledge. Additionally, you were able to get first-hand insight from case studies, industry successes and lessons learned through thought-provoking discussions, interactive panels, hours of valuable content and networking with thought leaders, influencers and potential resources.
You were able to get a deeper understanding of topics like:
Robotics & Cognitive Computing Game-Changer in Fostering Digitsation Premium 1-3 & Business Innovation
Robotic Process Automation, Digital, AI and staff – An Amazing Combination
How to Define and Ensure Success of an Automation Implementation?
Well, that's 2017. What's Next?
Automation and Artificial Intelligence Across the Enterprise
Deutsche Bank: Implementing RPA Across Organizations
2018: The Shift to Enterprise AI
Is Bangalore the Next Detroit?
Building a Comprehensive Business Case for Automation and AI
Point-Counterpoint Panel: Opinions on Bill Gates's Proposal for a Robot Tax
2018 and Beyond: The Automation Visionaries' Panel
Coming Singularity – Does AI Usher in a Wonderful New World for Each of us as Individuals, Premium 1-3 or is it the End of Society as we Know It?
Machine Learning to the Rescue – A Google Perspective
We continue to push the digital envelope, and leverage our global ecosystem to deliver the best speakers and the most interactive audience. On this site you can review presentations, view the photo gallery and review the entire conference agenda.
Message from our Conference Chairs
Frank Casale, Founder & Chairman Emeritus
IRPA Network and Outsourcing Institute
If the turnout at our 2016 Automation Innovation Conference was any barometer of growth in US interest in and acceptance of RPA and intelligent automation then, our original prediction that 2016 would be the "Year of the Robot," was on target!
We quite honestly would have been content having 200 in the room yet like in 2015, however, we exceeded 300 attendees. It was truly a sold out and standing room only event. Apologies to those of you that we had to turn away. We believe we were one attendee away from a visit from the NY fire department. Talk about disruption. Okay, enough of the post event hype and onto our key takeaways for the many who missed the Digital Woodstock of 2016. After the good many presentations, breakout sessions, panels and individual meetings, the following are a handful of thoughts and themes that stuck with us:
From a demographic standpoint, we had an audience that I have divided into three categories:
Those that got off to a good start with RPA or the like.
Those that got off to a false start.
And those that haven't started.
Which one are you?
While the bulk of the questions the 2015 attendees were about definition and description, strategy was clearly top of mind in 2016. Strategy and roadmaps. For the more advanced practitioners (the ones that got off to a good start) cognitive and AI was clearly top of mind, as was overall governance.
We offer a huge thanks to all who attended, sponsored, participated and made the conference the great event it was. We are looking forward to hosting next year's Automation Innovation.
AUTOMATION INNOVATION AGENDA 2017
The application of enabling technologies that allow computer software, known as robots, to manipulate existing software applications as if they were a human being.
Intelligent Automation provides dramatic improvements in accuracy, cycle time, and increased productivity in transaction processing, while it elevates the nature of work by removing people from repetitive tasks. As a best practice, it is advisable to view Intelligent Automation as a method for performing almost any activity that can be performed by a human being, who performs a task by interacting with a variety of computer systems.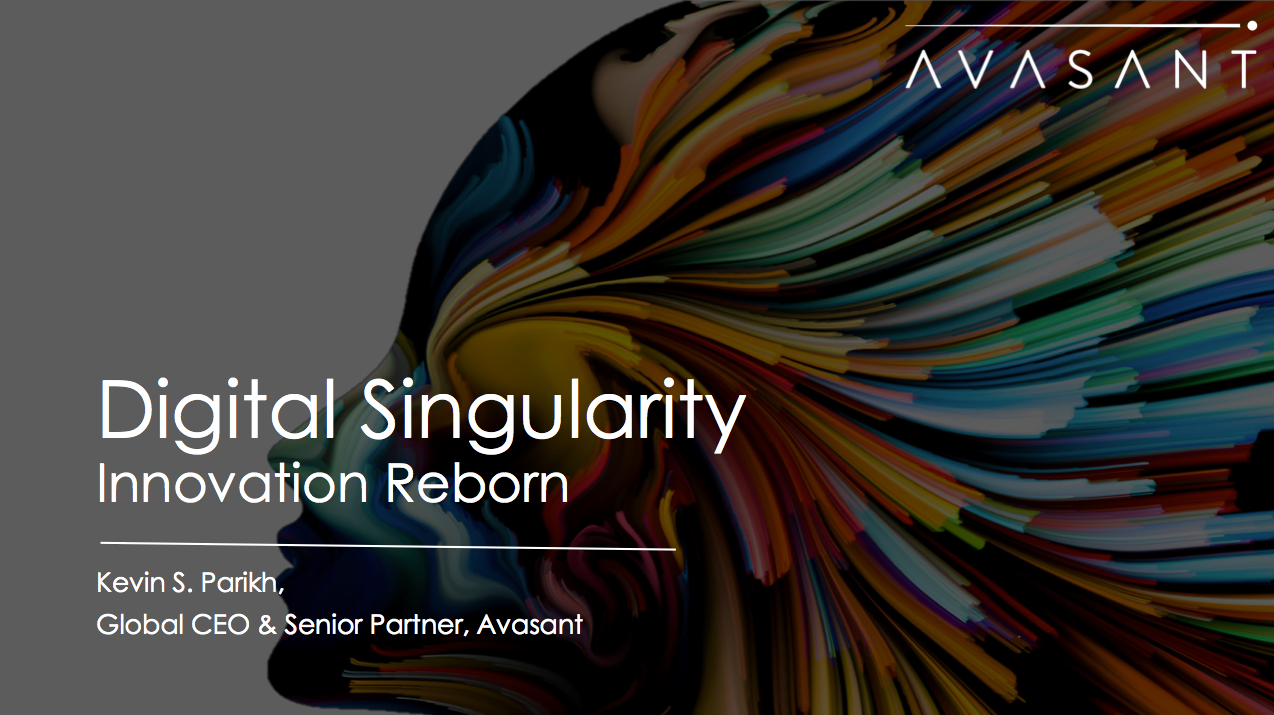 Machine Learning to the Rescue – A Google Perspective!

Matz Lukmani, Attribution Product Lead, Google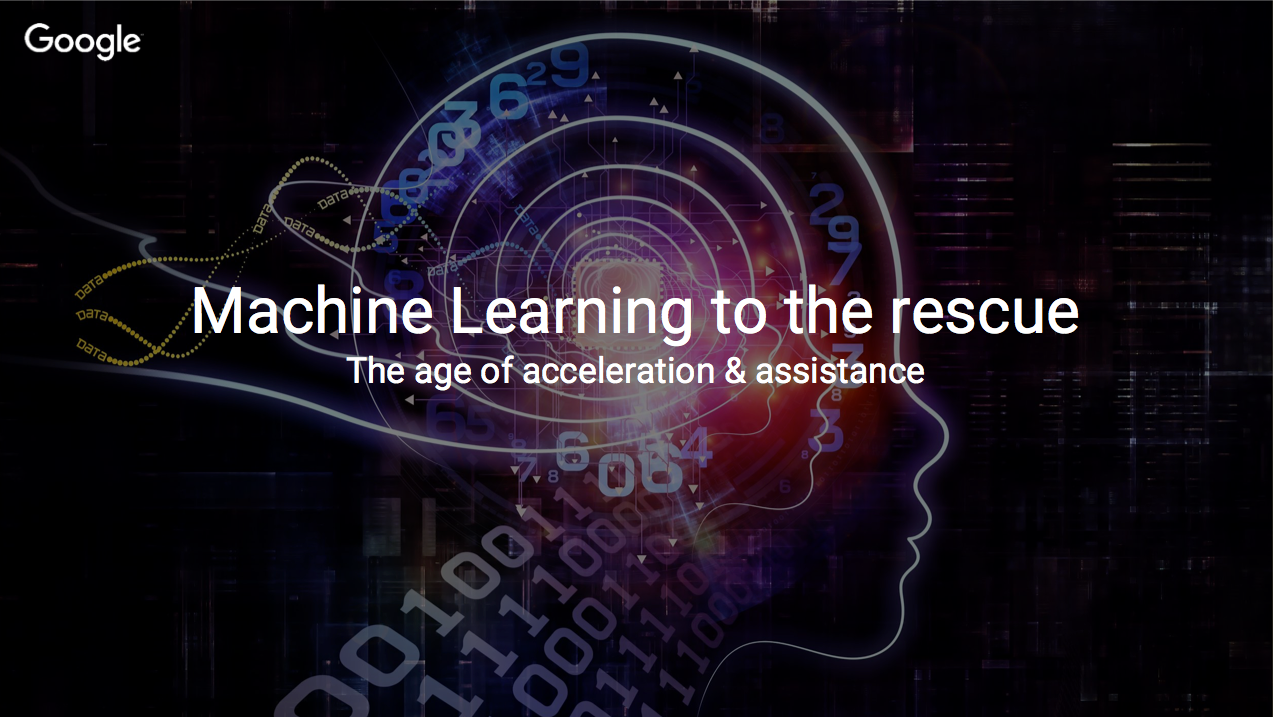 Digital Singularity - Innovation Reborn

Kevin S. Parikh, Global CEO & Senior Partner, Avasant
"IT'S 2017, THE YEAR OF THE ROBOT!"
Raheem Hasan, President & Co-Founder
Institute for Robotic Process Automation
INSTITUTE FOR ROBOTIC PROCESS AUTOMATION
IRPA is an independent professional association and global network for the buyers, sellers and influencers in the robotic process automation/autonomics arena. We are considered to be the go to/independent source for latest market trends, best practices, case studies, thought leadership, peer networks, early-bird event invitations, assessment and advisory services, member help services, speaking opportunities, and much more on robotic process automation. To learn more and opt into our free global community visit  www.irpaai.com.
Upcoming Events
Check back for upcoming events!

Knowledge Forum
The IRPA Knowledge Forum provides marketplace intelligence from the pioneers and thought leaders of robotic process automation. View the latest white papers, expert commentary, case studies and best practices. Learn how practitioners, service providers and influencers are leveraging RPA to deliver unprecedented cost savings, gains in quality and productivity for their companies and customers. Subscription is free for members.

Sponsorship Opportunities
IRPA can develop and execute sales/marketing strategies across a number of areas including content marketing, campaign management, sales enablement, training programs, deal brokering, and channel and event marketing. We design and manage demand-generation programs with outreach to IRPA members and the 70,000 members of the Outsourcing Institute.
"Thank you for the excellent conference. It was very inspiring!"
-- Andrzej Manka, Owner, The Financial Manifesto
"A well-organised, informative event which is clearly now embedded in the calendar for years to come! Thanks to Frank and his team!"
-- Eamonn McCarthy, Director, VinciXGroup UK
"The event gave me a chance to connect with some interesting people at various stages of the IA journey within their respective companies. I attended the Track A talks, and they were all very informative. I particularly enjoyed listening to Guy Kirkwood from UiPath and Marcus Glover from Deutsche Bank. "
-- James McCourt, Principal Consultant, EPAM Systems
"The Annual Automation Innovation Conference was a great day for those new to RPA to learn about the software, the benefits and challenges of automation; and for those already carrying out automation a chance to see what trends are developing, the product roadmaps and to socialise and share experiences with companies who are at the same point within their RPA journey."
-- Edward Page, Technology Solutions Manager Strategy, Solutions and Sustainability, UK Business Services, National Grid
"The 3rd Annual Automation Innovation Conference was inspiring. Smart technologies will bring RPA to the next level!"
-- Roel Hoeks, CEO, EsperantoXL
"Great event; organisation and facilities were very good, with some interesting speakers."
-- Ian Maudsley, Programme Director/Governance Lead, AIG Europe
"The conference was great! I enjoyed listening to the speakers and learned a lot. it was great to talk to all the people from different parts of the industry and hear their experience. I only wish there was a time machine so that I could attend both tracks."
-- Miran Radonic, Manager of Process Automation, Gracenote
"It was a great congress and everything was perfectly organized! Thank you for your kindness and for all!"
-- Maria Cristina Zino, CFO, Getinet
"The event was great - It was good to see a lot of RPA & AI enthusiasts."
-- Patryk Okreglicki, Principal Consultant – RPA, Smartedge Solutions
"An excellent conference which brought together some of the best independent Robotics and Artificial Intelligence talent in the market. I personally came expecting a lot and the conference delivered on that and a great deal more besides."
-- Kieran Gilmurray, Global Capability Lead, Pearson
"Thank you so much for having me. It was an informational and inspiring day. It was great to benchmark against some of the largest companies in the world. I feel truly energized as I return to the grind."
-- Einar Michaelsen, Process Analyst & RPA Specialist, Santander Consumer Bank
"This IRPA AI conference was a unique opportunity to share experiences and knowledge with peers. It also allowed to connect with different vendors providing RPA solutions."
-- Guillaume Coulange, COO Wealth Management Operations, Deutsche Bank