Speakers
Ken Adler, Partner and Chair, Technology and Outsourcing, Loeb & Loeb
Kenneth Adler specializes in complex global and domestic outsourcing and technology transactions. With over 30 years of experience, his practice includes drafting and negotiating all types of outsourcing and technology agreements, including business process and information technology outsourcings. He has significant experience addressing the creation of, and strategies relating to, cloud computing, multi-sourced environments, as well as renegotiation and termination of existing outsourcing and IT related agreements.
Mr. Adler regularly assists clients with respect to outsourcing strategies, including to near-shore and off-shore destinations, and emerging outsourcing locales. His practice also includes advising clients on data security and privacy matters, and all facets of technology transactions and sourcing, including with respect to e-commerce, information technology, emerging technologies, telecommunications and computer law, and on related intellectual property, privacy and data security issues.
Mr. Adler represents clients across all industry sectors, including in the financial, insurance, retail, consumer products, healthcare and technology industries in large-scale, complex outsourcing and technology sourcing, licensing and system development and integration agreements. He has completed numerous BPO and ITO transactions, including outsourcings related to infrastructure (including data center, desktop, help-desk, telecommunications and networks), applications development and maintenance, call center, hosting, co-location, claims processing, securities and banking back-office functions, human resources, finance and accounting, logistics, real estate and facilities management.
Gary Conway, Office of the CEO, Automation Anywhere
Gary Conway is on the executive team at Automation Anywhere serving in the Office of the CEO. He has been Chief Marketing Officer at several companies, among them, Jasper Technologies, Achievers, Red Prairie and Progress Software and serving in senior executive positions at PeopleSoft, Sprint and Nextel.
Sam Gross, CTO, CompuCom
As a transformational technology evangelist, Sam Gross lends a vision that promotes strategic trends, contemporary digital solutions and innovative practices. As a technology pioneer, Sam believes that we are at a tipping point in the evolution of the IT industry and need to seize upon the most strategic technology since the web browser – the implementation of Robotic Process Automation (RPA). Sam contends that the most significant impact of this promising technology is how it will enhance capability for organizational productivity through enabling each employee to increase job performance. As a result, enterprises can realize a competitive edge that differentiates customer experiences.
Sam has had a compelling track record of success across multiple industries on developing emerging technologies and strategic markets that encompass advanced intelligent automation, cloud technology, remote infrastructure management, end-user enablement and digital hybrid delivery models. These solutions span IT services, financial services, telecommunications, retail, healthcare and federal contracting industries.
Serving as the CTO of CompuCom since 2013, Sam has more than 25 years of experience leading transformational portfolio management in the U.S. and globally across the IT services industry. Prior to joining CompuCom, he was founder of ChoiceWORX from 2011 to 2013, and VP of Global ITO Solutions at Unisys from 2008 to 2011. Prior to 2008, Sam spent 10 years with CSC, leading the development of its first global services delivery technology platform, and then as CTO for strategic clients. He holds diplomas from the Chubb Institute and the NTL Institute.
Sam is often invited as plenary speaker at industry forums and client events; he is often sought after for quotes in the press and has served on multiple technical advisory boards. He recently published posts about the power and potential of RPA on CompuCom's blog. Follow Sam on Twitter: @Sam_Gross.
Martijn Zuiderbaan, Solution Owner, IKEA Retail A
Martijn Zuiderbaan joined the Dutch IKEA organisation in 2010. Martijn held several roles in IKEA's logistics, finance and staff planning departments. After implementing the NICE Automation Solutions in the Dutch Customer Support Centre, he was appointed as the global Solution Owner of the NICE Automation Solutions. In his role, Martijn holds end-to-end accountability for the NICE solutions within IKEA, responsible for driving the global roll-out and promoting one unified way of working with NICE across countries.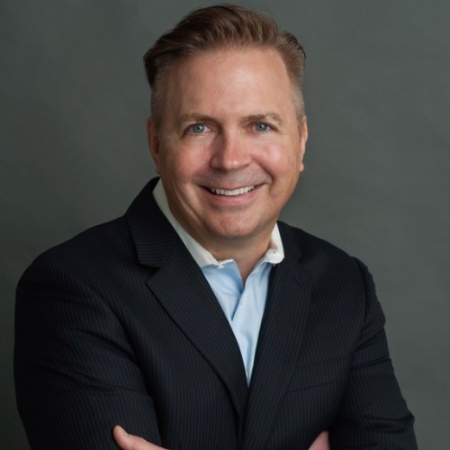 Weston A. Jones, CPA, COP, PMP, EY
Weston A. Jones, CPA, COP, PMP is a member of the Advisory Practice within EY with more than 24 years of experience. He is a global leader for the Advisory Global Business Services (GBS) RPA offering and on the GBS innovation leadership team which includes EY's Captive Shared Services, Business Process Outsourcing (BPO) and Build Operate Transfer (BOT) offerings. Weston has worked for clients across multiple industries including health care (payer and provider), life sciences, consumer products, distribution, transportation, industrial products, oil & gas and manufacturing among others. In addition to EY, Weston has held key positions within a large financial management strategy and transformation practice, a strategy firm, line management positions in industry, as well as, an audit position in a Big 4 Accounting Firm. He has worked with venture capitalists to launch and advise several technology startups in the Silicon Valley corridor. He is an Indiana University Business School graduate with a Bachelor of Science in Accounting. After graduating he completed his Certified Public Accounting (CPA) designation. He also holds a Harvard Business School Masters in Business Administration (MBA) with a concentration in Finance. Weston has also obtained his Project Management Professional (PMP) and Certified Outsourcing Professional (COP) certification.
Roy G. Conlee, SVP, Chief Innovation Officer
RG Conlee SVP, Chief Innovation Officer for Xerox, has successfully managed Xerox Service's innovation program since November of 2011. In January of 2016, RG added an additional role as the Automation, Analytics and Innovation Capability leader. In this position, he is responsible for reducing touch points and enabling tighter coordination of the innovation work and to increase the deployment of automation and analytics in the services we offer to customers. Previously, he served as Vice President of Technology and Innovation for ACS' commercial business. During his fifteen year tenure at ACS, which was acquired by Xerox in 2010, Conlee has served as Division Software Manager, Strategic Business Unit manager, Division Vice President and VP of Innovation for the Healthcare, Finance and Insurance Group. Prior to ACS, Conlee was a career educator with twenty years of experience as both a teacher (public and private) and administrator which included teaching assignments in both the arts (music education) and technical fields (math/science). He also was the founder of a non-profit, private, K-12 school in the Mid-West as well as former owner of a small computer software firm and a lead IT project manager for Kentucky Utilities/LGE Energy. RG is a graduate of University of Wisconsin. In his leisure time, RG enjoys music, martial arts and working at his church. RG and his family reside in Lexington, KY.
Loren Williams, Chief Data Scientist and AI Leader Emerging Technologies Global Innovations, EY
Loren Williams is the Chief Data Scientist and AI Leader in EY's Global Emerging Technologies Group. Loren has over 25 years of experience in designing, developing and deploying decision support solutions leveraging granular data, sophisticated analytic methods and high-performance computing, including Revenue Management systems in airline and other travel-related sectors. These solutions have helped his clients generate many millions in benefits through improved pricing and offer management or through improved inventory allocation. Loren joined EY in 2013 after leading the Analytics function at two best-of-breed software companies, specializing in modeling and optimization based offerings sold to Fortune 1000 companies. He has deep experience in the identification of innovative analytic approaches to range of high-value decision problems. His present focus is on the application of AI methods and technologies to professional services work, especially high-value, cognitive processes. Loren earned his doctorate in economics, specializing in applied microeconomics and public finance.
Tom Ivory, Head of Strtegic Innovation, Application Services, Capgemini
As Head of Strategic Innovation for Application Services at Capgemini, Tom Ivory is responsible for designing the strategy for a digital operations platform that uttilizes intelligent automation, cognitive computing and artificial intelligence. With 15 years of experience in the technology services industry, Tom brings expertise on the evolution and journey for an organization to achieve digital transformation. Prior to Capgemini, Tom held the position of Chief Operating Officer at HfS Research, a global research & advisory firm dedicated to outsourcing and shared services and a pioneer in research on automation in the global services industry. Earlier in his career, Tom held senior roles with the Corporate Executive Board and software companies OpenText and TIBCO. Tom holds a B.A. from the University of North Carolina at Chapel Hill and lives in Dallas, Texas.
Mike Oasis, CTO, IBM 
Michael Osias is an IBM Distinguished Engineer and GTS Public Sector CTO, with over 20 years experience in the IT industry. Michael focuses on emerging technology such as virtual reality, blockchain, and cognitive automation while advising and implementing cloud and other innovations for IBMs customers.
Mike Engel, Intelligent Process Automation Lead, PwC
As leader in PwC's Intelligent Process Automation organization, Michael is focused on transforming the way work is accomplished by transforming the human to machine interaction model. He has helped numerous clients to adapt their enterprise operating model to include digital labor to increase shareholder value and improve customer engagement.
Lou Miscioscia, CFA, CLSA
Louis Miscioscia joined CLSA Americas in 2012 with over 20 years of experience in the technology industry and Wall Street. Lou began his career with IBM and stayed for 10 years selling and installing complex IT solutions at large NYC-based insurance companies. He worked at Lehman Brothers for 10 years and then Cowen & Company, Collins Stewart, and in 2009 co-founded the technology-focused research boutique Brigantine Advisors. In 2000, Lou was recognized in the Institutional Investor Magazine poll. From 2001-05, he was ranked as the No.1 supply-chain analyst in both II and the Greenwich Survey and was top ranked for nine consecutive years. Besides technology infrastructure, Lou's coverage has included enterprise hardware/software, IT services, business services and technology distribution. Lou holds a chemical engineering degree from Rutgers University and an MBA from Columbia University . He is also a CFA charterholder.
Karen Inbar, Solution Marketing Manager, Real Time Solutions, NICE
Karen Inbar is a Solution Marketer for NICE's Automation Solutions. Karen brings over 15 years of experience in marketing strategy and product marketing, acquired while working for leading global high-tech companies.>
Daniel Dines, Founder and CEO, UiPath
Daniel Dines is the Founder and CEO of UiPath, generally considered to be one of the world's leading robotic process automation (RPA) vendor. Before founding UiPath, Daniel was an engineer at Microsoft working on an enterprise grade automation product. Still a hacker at heart, Daniel leads UiPath to pave the future of work where next generation robots powered by computer vision and AI are as common as PCs in the workplace
Tom Lang, Vice President, Wipro – North America Strategic Engagements
Mr. Lang is a Vice President with Wipro in the Strategic Engagements team focused on North American based Global clients. Tom guides Clients on Transformational programs enabled by strategic sourcing. In his previous role Tom led the Global large deal team in the Banking, Financial Services and Insurance Vertical, Wipro's Largest Vertical. Prior to joining Wipro, Tom was a Partner and Managing Director at TPI, the world's largest sourcing advisory firm. Tom led the CIO services consulting unit and vertical sales team for the America's, Tom was responsible for guiding clients in over $10 billion of annual outsourcing contract negotiations, designing sourcing strategies, implementing appropriate Governance organizations and planning and executing transformation projects. Prior to joining TPI, Tom worked in senior management positions at AT&T, including Vice President of Outsourcing and Operations, and Vice President of Strategic Initiatives. In these positions, Tom delivered critical transformation projects and multi-hundred million dollar cost reductions. Tom's responsibilities included the management of over 4,000 technology professionals including software developers, technical managers, scientists and outsourced associates. He managed multi-billion dollar outsourcing contracts through multiple re-negotiations, bench markings, scope changes, Sarbanes Oxley requirements and significant off-shore transitions. In addition, he managed teams in the creation and enhancement of key marketing and sales and E-commerce applications, and directed the intellectual property team to create, leverage, and monetize the AT&T patent portfolio. As the Vice President of Strategic Initiatives, Tom assembled and managed a team responsible for the designing, developing and delivery of large strategic software applications to support the multi-billion dollar AT&T Business Division. Tom holds a Bachelor of Science from West Virginia University, a Master of Business Administration from Fairleigh Dickinson University, and successfully completed the PMD program at Harvard University Graduate School of Business.
Bob Krohn, Partner and Healthcare Practice Lead, ISG
Bob Krohn is a Partner and Healthcare Practice Lead at ISG. He has an extensive background in business process optimization, organizational design and execution including the direct oversight of numerous outsourcing contract negotiations. His background also includes the design, implementation and subsequent management of operations of ERP solutions and the management of large Information Technology infrastructure organizations.
Kevin Smilie, Senior Director, Alvarez and Marshal
Jeff Gregoire, Director, KPMG
Jeff Gregoire is a member of KPMG's Shared Service and Outsourcing Digital Labor Task Force where he is integrating the use of Digital Labor / RPA into processes and methodologies to assist clients in optimizing their service delivery and business processes. Jeff has over 30 years of combined experience serving as an active duty Naval Officer as well as a consultant applying technology and business process re-engineering to enhance business value and transformation by optimizing the delivery of Information Technology services. Jeff serves both public and private sector clients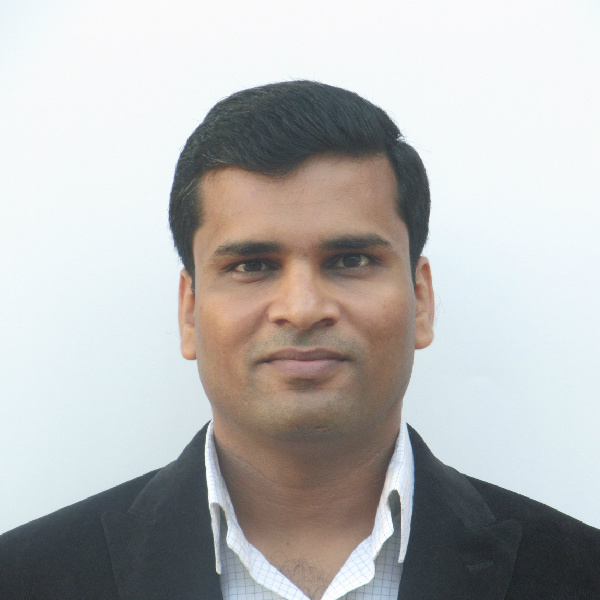 Naresh Kothari, Regional Head - RPA Products and Platforms, Infosys Limited
Naresh is a global sales and business development leader with nearly 20 years of experience in new account opening, program management and client engagement. Naresh specializes in high value software solution designing with focus on Automation, Machine Learning, Cognitive Methods and Robotic Process Automation. Naresh is highly motivated to utilize Automation and AI for solving business problems and delivering value to clients in the telecom, retail, insurance, manufacturing and banking verticals. Being a technologist at heart and with years of business development experience, Naresh has established himself as a thought leader in the customer experience space. His thought provoking and business management articles have been featured by numerous trade and business publications like IRPA, Frost & Sullivan, CRMXchange, CustomerThink and Infosysblogs among others.
Ian Barkin, Co-Founder and Head of Strategy, Symphony Ventures
Ian Barkin is Co-Founder and Head of Strategy at Symphony Ventures, the leading RPA-specific services firm – offering consulting, implementation and managed services. He is a serial entrepreneur and experienced innovator who has built several Innovation Labs and has been at the forefront of trends including Internet of Things, supply chain BPO, Design Thinking, and Robotic Process Automation. Ian's focus at Symphony is to enable positive disruption for clients, by identifying and maximizing the impact of 'Future of Work' platforms including Robotic Process Automation and Artificial Intelligence.
Meera Sampath, VP - Innovation and Business Transformation, Xerox Services
Meera Sampath is VP, Innovation and Business Transformation, Xerox Services. In this role, she oversees the broad research and innovation portfolio for Xerox's Services division, defines and operationalizes key processes for enhancing innovation effectiveness, and promotes the creation of intellectual property. A 20 year veteran at Xerox, Meera has held various technical and leadership roles within the Xerox Innovation Group, including Principal Scientist, Manager,Strategic Operations, and Leader, emerging markets expansion team. She played an instrumental role in creating the Xerox Research Center India, the company's fifth global lab and first in Asia, and in 2009, became its Founding Director. In this role, she established the vision and strategic mandate of the center, pioneered innovation for emerging markets, and created a strong open innovation network in India. Meera received her Ph.D. from the University of Michigan, Ann Arbor, her master's degree from the Indian Institute of Technology (IIT) Kharagpur, and bachelor's degree from Anna University, India, all in electrical engineering. She holds 15 US patents.
Gary Smith, Vice President, Blue Prism
Gary Smith is a Vice President at Blue Prism, focused on the Banking & Financial Services sector. He has been a trusted advisor to some of the most recognizable names in the industry, helping them launch a successful RPA journey. Mr. Smith has been involved in selling technology to the financial services industry for over 25 years. He has sold through many different computing paradigm shifts and disruptive technologies, always with a focus on helping his clients achieve their desired business outcomes.
Christina Crowley, VP of Global Business Services, Dell
Christina Crowley is the Vice President of Global Business Services (GBS) at Del. GBS consists of over 1,600 skilled professionals worldwide; dedicated to improving process consistency, driving efficiencies and reducing operational costs. Today, GBS provides over 45 unique services in more than 40 countries through partnerships with several lines of business across EMC, including Finance, Sales, Marketing and Professional Services. To date, GBS has contributed to EMC's growth strategy; delivering over $150 million dollars in savings back to the business through revenue enablement and cash flow optimization. Under her leadership, GBS has implemented a Robotics Process Office, delivering additional 30% of value back into the business, and awarded two Shared Services Outsourcing Network awards for Innovation and Process Excellence. In addition to GBS, Christina led a $2B Renewals Sales business for EMC. Prior to joining EMC, Christina spent 14 years at Oracle, most recently as the Global Vice President of the License Management Services organization. In this role, Christina led a global organization, which performed software license and hardware reviews and advisory engagements for Oracle customers and partners.
Bill Galusha, Senior Product Marketing Manager, Kofax
Bill Galusha is a Senior Product Marketing Manager at Kofax, a Lexmark Company. He is responsible for worldwide marketing of the Kofax Kapow robotic process automation software platform. He has fifteen years product marketing and product management experience managing various software products and solutions. Prior to joining Kofax, he spent seven years at EMC as a product marketing manager for the EMC capture, BPM, and case management products and solutions.
Andrew Guzman, Chief Technologist for the Americas, HCL Technologies
A visionary and thought leader with over 25 years of experience in consulting and corporate settings, Andrew is the Chief Technologist for the Americas at HCL, responsible for the orchestration and exploration of new strategic business initiatives for the Global Enterprise Technology Office. In this role, Andrew drives disruptive innovation and evangelism for next-generation IT services by leading and enabling strategic dialogue on topics like Digitalization, Internet of Things and NexGen IT Infrastructure. Andrew brings extensive experience in IT transformation, cloud, digital, mobility and security as a past CIO, CISO and CTO in both public and private sectors. At HP, Andrew held the role of Strategist/Director CTO where he directed IT transformation, enterprise architecture, infrastructure, software and security management for Financial Services and Healthcare domains. Most recently, Andrew was EVP-Director-Global Enterprise Architecture & Engineering at Citigroup, overseeing global enterprise architecture, strategy, governance, data, engineering, security, and, several global strategic initiatives.
REGISTER