Speakers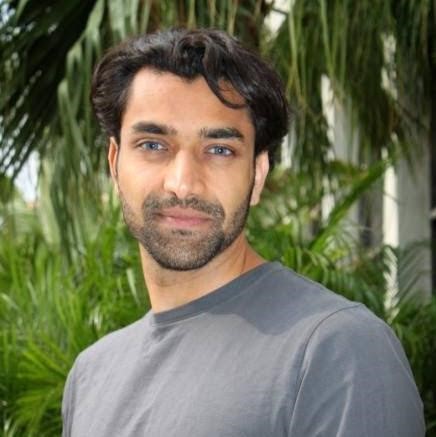 Matz Lukmani, EMEA Product Lead, Attribution & Measurement, Google
Matz has over nine years experience in the field of marketing analytics. He has worked as analytics lead for companies like Mediacom, PwC, Bristol-Myers Squibb, Toys 'R' Us, SAP and dELiA*s. He holds a master's degree specializing in computational analytics from the New Jersey Institute of Technology, and two bachelor's degree in business administration and computer science from Jadavpur University and Manipal University in India (respectively). He offers analytics consulting services in the field of web-analytics, predictive analytics and advanced text mining across a wide group of industries. He has worked on select funded academic research initiatives and continues to explore advanced research projects in the field of application of text mining and advanced predictive analytics. Matz joined Google in 2014 managing Product Operations for Google Analytics 360, AdWords, Attribution 360 and Firebase Analytics. He currently working as a EMEA Product Lead, for Attribution & Measurement, based out of Google (London). Prior to joining Google, Matz was an Associate Director, Insights & Analytics at Mediacom.
Sebastian Zeiss, VP Automation & Department Development, Deutsche Telekom AG
Sebastian Zeiss started his career at Deutsche Telekom in 2009 when he participated in the Start Up Management Trainee programm. After that he held several positions at Deutsche Telekom Technical Services, Deutsche Telekom Customer Services and at T-Mobile US. In his current role he is responsible for the implementation of "Robotic Process Automation" at the technical services division and the further development of the technical 1st level support. He holds a Master Degree in Sales and Marketing from the Wiesbaden Business School.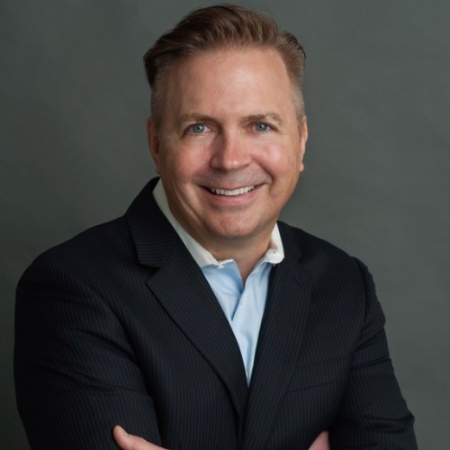 Weston Jones, Global GBS Robotics Process Automation Leader, EY
Weston A. Jones is a member of the Advisory Practice within EY with more than 24 years of experience. He is a futurist and a recognized global authority on Robotics and Cognitive Automation. Being EY's Robotics and Cognitive Automation ambassador to Analysts, Business Leaders, Educators, NGOs, Media and Governments globally. He works across the automation spectrum focusing on its business, social and human impacts.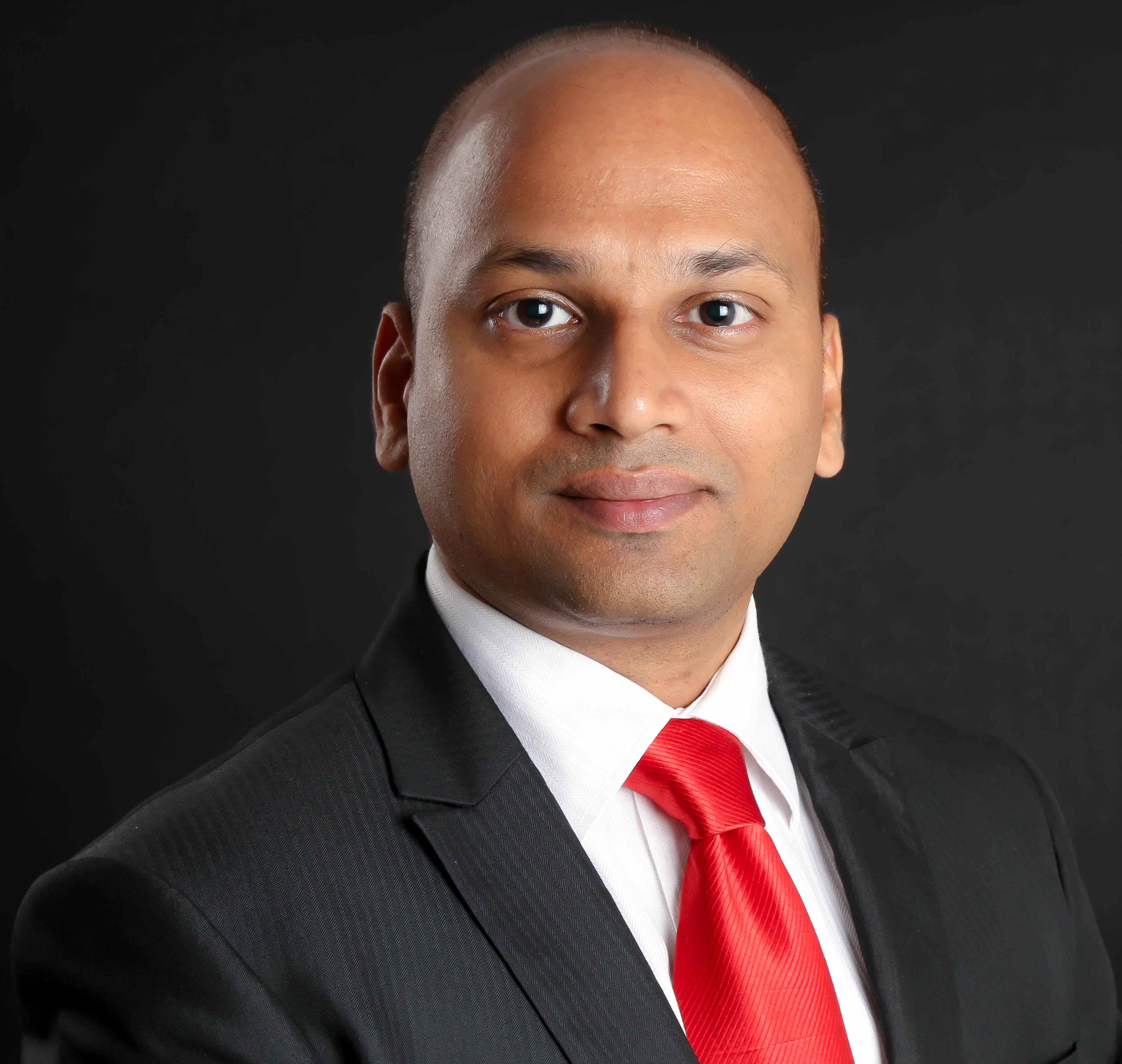 Julen Mohanty, Vice President, J.P. Morgan
Julen has more than 15 years of experience in banking & financial services industry. He has been working in almost all banking areas predominantly for business process re-engineering, process management and transformation projects. He is currently working for JPMorgan Chase as Vice President & regional lead for Strategic Business Engagements. Previously he had worked with Citibank & IBM. He holds a masters degree in business management and is an engineering graduate. He feels robotic process can be a game changers in today's competitive world, where everyone wants to have a edge over competition, But, only if it's visioned and implemented the right way for the right process.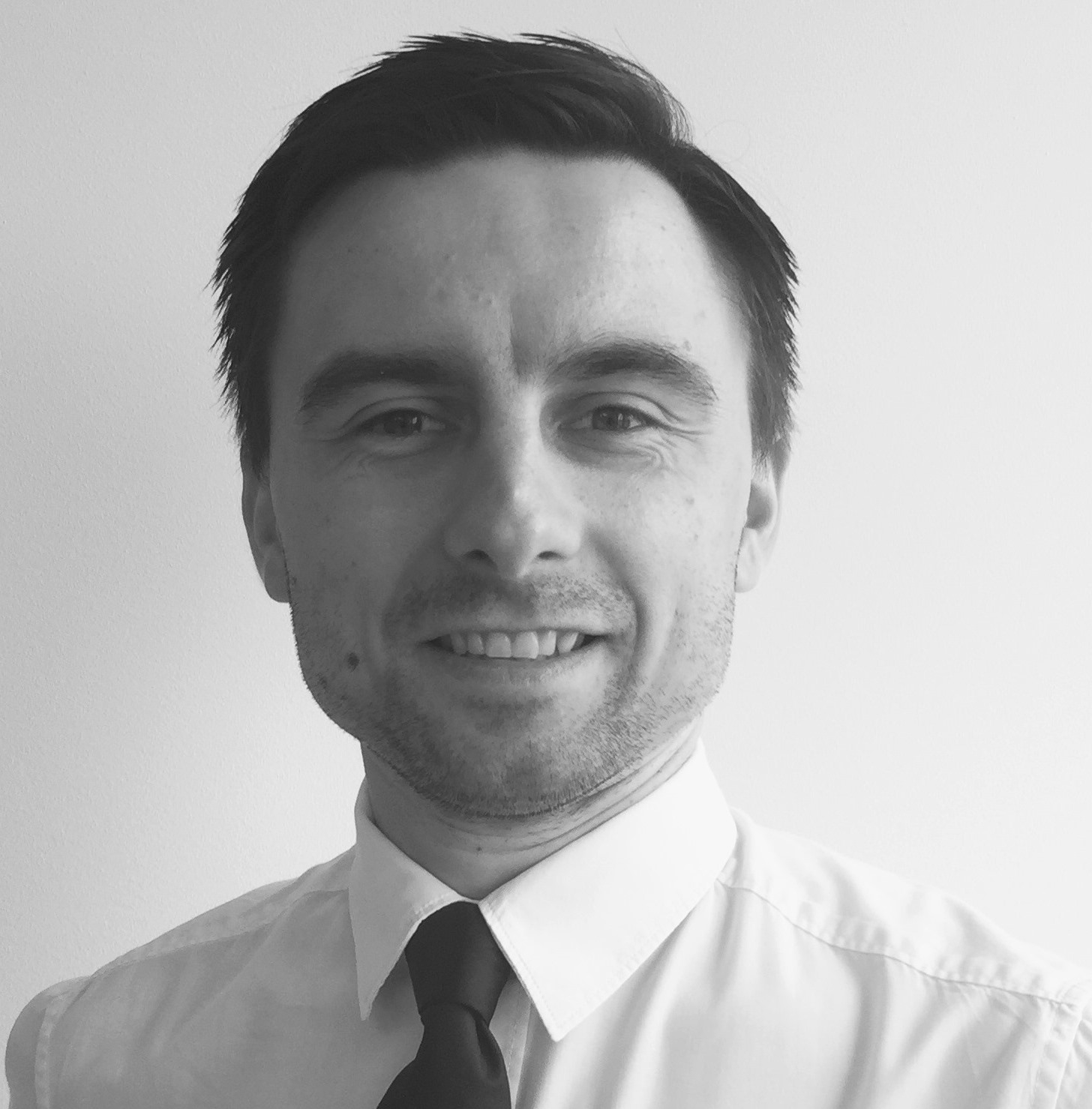 Tomasz Mituata, Former and Designer of RPA for Shared Service Centers
Tomasz Mituata – over 9 years of experience in Shared Services and Business Outsourcing for areas: Finance and Accounting, Human Resources, IT, Real Estate. Involved from very beginning to start-up Shared services, responsible for innovation and implementing automatization from very first process. From 2013 involved to implement Robotic Process Automation in Shared Services by managing the projects, managing the Automation team, finding automation opportunists. At this point successfully implement over 50 Robots with large scale of saving for companies. I'm also involved also in Robotic and Process Automation Conference's as : Workshops provider in RPA for SSC/BPO area, Panel Discussion – Speaker, Advisor RPA in SSC/BPO area
David Poole, Co-founder and CEO, Symphony
David is an industry visionary with over 20 years as a corporate executive, running multi-billion dollar outsourcing and services firms. He has grown global businesses, built industry leading sales and operations teams, and spearheaded innovation across the industry in areas including platform-based BPO, supply chain BPO, cloud-based services, and user experience. David's priorities at Symphony are to develop a world-class team and to work closely with client leadership to help them leverage Symphony's Digital Ecosystem of automation partners and other inspired delivery models to compete in a digital world. Options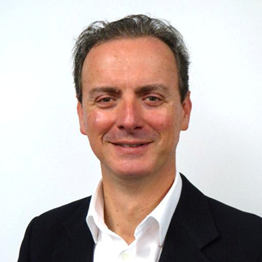 Guy Kirkwood, Chief Evangelist, UiPath
A leader in BPO, Guy Kirkwood provides robotic process automation (RPA) as an efficient and cost-effective alternative to moving transactional administrative work to low-cost countries. He has helped grow consultancies, advisors and outsourcers and is a university guest lecturer, speaker and columnist.
John Willmott, CEO, Nelson Hall
John is CEO of NelsonHall, the leading global analyst firm dedicated to helping organizations understand the 'art of the possible' in next generation IT services and business process services (BPS). He is widely regarded as one of the world's leading authorities on achieving business transformation through the application of BPS. John is well-known around the world for his detailed analytical approach to research, and his pragmatic style. He founded NelsonHall in 1998 on the principle that genuine market insight can only be derived from a bedrock of hard, empirical facts drawn from original market research, and this philosophy persists to this day, making NelsonHall one of the most highly valued global research firms. John remains actively involved in customer assignments and assists both buy-side and vendor organizations in assessing opportunities and success factors in the application of BPS. This increasingly encompasses all things digital, and John is a leading voice on the theme of automation in BPS, including RPA, AI, and BPaaS. He is in great demand to work on assignments that: • Assist buy-side organizations in establishing outsourcing viability and identifying vendor delivery maturity in support of various BPS undertakings • Assist BPS vendors to develop and refine their go-to-market strategies. In addition, John oversees NelsonHall's BPS Market Development program, which includes extensive BPS opportunity reports by industry sector, based on buy-side research. Sectors covered include banking, insurance, healthcare, pharmaceuticals, energy & utilities, retail and high-tech, and telecoms & media. John presents extensively at major outsourcing and automation conferences around the world, and has recently presented at many RPA and AI events in the U.S. and Europe run by industry organizations including IRPA and Outsourcing Institute. John has over 30 years' experience of high achievement in the IT services and B2B market research industries. He holds a MA from Cambridge University, U.K., and a MBA from Manchester Business School. John lives in the U.K., and when not working, he enjoys almost any activity that gets him into the fresh air away from the house and office.
Gemma Lewis, RPA (Robotic Process Automation) & Innovation Lead, Technology Solutions Team, UK Business Services, National Grid
Gemma is Passionate about robotic process automation, process improvements, lean & innovation; with over 15 years' experience in improving efficiency and implementing new innovating systems within both Public and Private sectors and for a Microsoft gold partner. Gemma's motto is "Think big, fail fast, so an invention becomes innovation creating value" Gemma is very proud of what she and the team have achieved at National Grid in such a short time, being recognized by being put forward for a National Grid Chairman's award.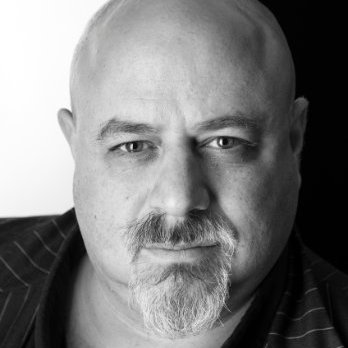 Al Tepper, Founder, TepFu
Al Tepper, Founder, TepFu Disruptive Marketing Agency Al Tepper is an experienced marketing strategist leading the C-suite in triaging and transforming their Go To Market propositions. With 19 years in marketing leadership, mostly in B2B, and with 5 years leading the charge at Outsource magazine and events, Al is uniquely positioned to offer insight to our space.
Anupam Govil, Partner, Avasant
Anupam Govil is a Partner with Avasant, a leading management consulting firm focusing on Sourcing Advisory, Digital Transformation and Globalization services. He is also the President of Avasense (wholly owned subsidiary of Avasant), which provides a SaaS based Managed Governance service. At Avasant, Anupam manages corporate initiatives such as Digital practice, Partner alliances and Marketing. He also leads the Banking and Insurance vertical and Globalization practice for Latin America. Anupam has over 25 years of experience providing sourcing, business and globalization advisory services to global enterprises and private equity funds. He has advised technology and services firms on their global expansion plans through a combination of strategic consulting, cross-border M&A and investment advisory roles. He has led globalization engagements with government agencies and funding institutions across a broad swath of countries such as Colombia, Brazil, Dominican Republic, Jordan, Cyprus, Ghana, Dubai, Malta, Jamaica, Mexico, Belize, Haiti, Egypt, Republic of Georgia, Guatemala, El Salvador, Honduras, Barbados, Costa Rica, Trinidad, Mauritius and others. Anupam has been consistently ranked amongst Top 30 Influential Industry Executives by Nearshore Americas. Anupam is a recognized digital transformation and globalization advocate and is active in many industry organizations supporting the technology and global services sector. He is a sought after keynote and speaker and has also chaired several conferences on Technology, Venture Capital and Outsourcing such as Wall Street Tech, BPO Innovations, Global Sourcing Forum and CIO Connect.Anupam is a frequent contributor in industry publications such as CIO, CFO, Global Services, CIO Leadership, Pulse, Globalization Today, Outsourcing, Nearshore Americas. He has been a contributing author in a best-selling book on globalization – "Six Billion Minds: Managing Outsourcing in a Global Knowledge Economy" (2005). Anupam supports and is on the Board of several non-profit organizations such as Avasant Foundation and Asset Foundation. He has also been actively involved in the venture capital and entrepreneurial ecosystem through his Board level role at TiE (The Indus Entrepreneurs). Anupam resides in Austin, Texas and received his Master's degree in Computer Science from J. N. University, New Delhi and his Bachelor's degree in Electronics and Communications Engineering from Delhi University.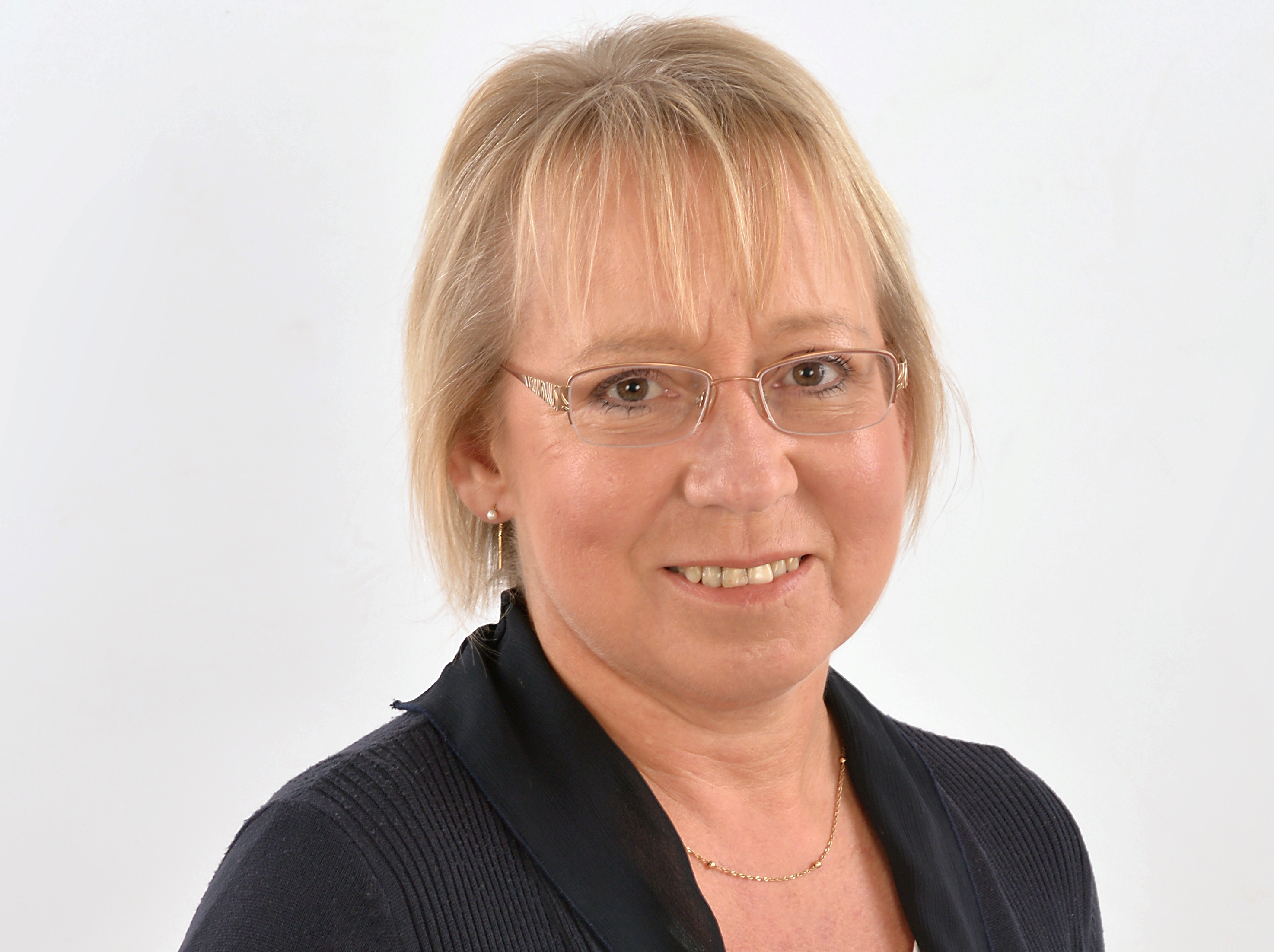 Marianne Kolding, Vice President, European Services and Digital Transformation IDC
Marianne Kolding is vice president of IDC's European Services Research group, based in London. She leads the team responsible for IDC's European research on consulting, application services, outsourcing, infrastructure services, cloud services, and the competitive landscape for the services industry. She is also the executive lead for IDC's European Digital Transformation Practice, which brings together around 30 analysts on the topic. She further contributes to IDC's Future of Work, Cognitive and Artificial Intelligence and IoT Practices in Europe. Her research responsibilities cover a wide variety of topics, but current hot research areas are focused on strategic changes in the services market, digital transformation and ICT skills demand. She is often engaged in custom projects on a variety of subjects and frequently takes on speaking engagements, both for IDC conferences and seminars and on behalf of clients. Kolding has been in the IT research industry for more than 20 years. Prior to this, she held various positions with IBM. She has a master's degree in international marketing and international trade from Aarhus Business School in Denmark. Her background and experience ensure a wide understanding of issues affecting the services marketplace, its players, and its customers.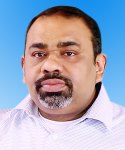 Robin George, AVP - Business Development, EdgeVerve
Robin George is the Associate Vice President and is responsible for Edge Products and Platforms across APAC and EMEA. Robin has been part of the products and platforms journey at Infosys since its inception in 2010. Robin has a particular focus on Achieving Excellence in Operations and is working with organizations like Syngenta, Ricoh, British Telecom, Vodafone, adidas, Toyota Europe etc. in this space. Robin has a Bachelor of Engineering degree from Mumbai University and a Masters from University College London.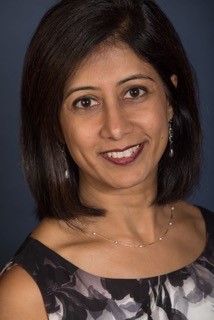 Madhvi Tailor, Process Improvement Analyst, Lloyds Banking Group
Madhvi specialises in Robotic Process Automation projects with a passion and curiosity for tomorrow's technology and technology-driven innovation. After graduating with a B.Sc. in Computer Science she's now had over 10 years' experience in delivering technology initiatives in the stringently regulated Financial Services and Banking sector working at Societe Generale, UBS, Barclays and now for Lloyds Banking Group. Committed to keeping up with, and contributing to, the development of Robotic Process Automation and Artificial Intelligence, it's portrayal in the media, in fiction and what might await us in the future, Madhvi also works with local schools to encourage girls to consider and embrace the opportunities technology careers offer.
Einar Michaelsen, Process Analyst & RPA Specialist Projects & Support - OPS, Santander Consumer Bank
In his position as Process Analyst & RPA Specialist, Einar is responsible for delivering RPA-solutions in Santander Consumer Bank. Einar is involved with everything related to robotics in Santander Consumer Bank Nordics, from analyzing and evaluating processes, assisting in setting up infrastructure, defining an automation strategy, working with operating model and governance, acting as an evangelist and hands on developing new automations. Currently, he is the only dedicated resource in Santander's RPA Programme, and is establishing a Center of Excellence by building internal capabilities and training new RPA developers. He has been developing in Automation Anywhere since April 2016, and has been an integral part of Santanders Robotics Pilot project."
Kevin Parikh, Founder & Global CEO, Avasant
Kevin S. Parikh is the Founder and Global CEO of Avasant LLC, which over last 10 years has become one of the leading Strategy and Sourcing Advisory firms in the industry. Kevin is a noted expert and thought leader on sourcing, digital and business transformation. He advises both private and public sector clients on IT strategy, Transformation, Service and vendor negotiations, risk management and corporate governance. Prior to starting Avasant, Kevin led the Global Sourcing practice for Gartner Consulting. He has published numerous widely distributed white papers, articles and texts on the subject and authored a book on Digital Enterprise Transformation. Kevin has a bachelor's degree in Economics and Political Science from the University of California Davis and received his J.D. from American University.
Chris Gibbons, Program Lead – Robotic Process Automation, Royal Philips
Chris started his career 10 years ago in GE's Financial Management Program following which he held different finance positions in GE's Water & Process Technologies business and Energy (Gas Turbines) business. His last assignment before moving to Philips was designing and implementing a power plant construction financial modelization system, which gave him the opportunity to straddle the worlds of both IT and Finance operations. Chris joined Philips in 2015 and is currently leading the implementation of RPA in the company's Accounting Operations and FP&A domains. He holds a bachelor's degree in applied mathematics and a master's degree in finance and accounting from HEC Paris.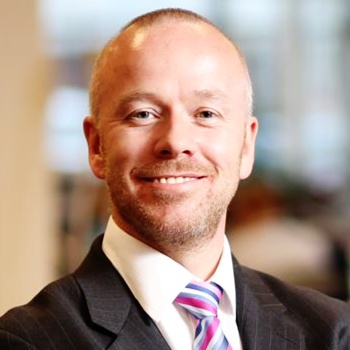 Kieran Gilmurray, Global Capability Lead, Robotic Process Automation, Blockchain and other automation technology, Pearson
Kieran has more than 20 years of experience in education, legal, IT & financial services industries. He has been predominantly working on IT, analytics, process management and transformation projects. He is currently working for Pearson as a Global Capability Lead with responsibility for introducing Robotic Process Automation, Blockchain and other automation technologies. He holds a first class Masters in Business Administration, a Masters degree in computer science, a postgraduate degree in education and a degree in business management. Kieran believes that robotic process automation can be a game changer if applied to the right problem.
Mike Hobday, Leads IBM's Cognitive Automation Consulting Practice
The practice offers a portfolio of advisory, build and operate services for clients who seek to transform their digital customer experience, their industries and platforms, breaking new ground in operational effectiveness and productivity through automation. Disciplines include Cognitive (incl. Watson technologies), Big Data and Advanced Analytics; automation solutions including Robotic Process Automation, new leading solutions to exploit the potential of "Internet of Things" and Blockchain technologies. In IBM Mike has led the UK Banking Practice and been Financial Services Leader in Asia Pacific. He has advised Banking and FS clients globally on cognitive automation and was formerly Global Lead Account Partner for clients including Barclays, Maybank and ABN AMRO. Prior to joining IBM Mike enjoyed an early formative career at Barclays, ultimately leading Operational Strategy for Retail and Commercial Banking, joined PwC as a Director in their Banking Strategy Practic e later Prudential as Transformation Design Director and immediately prior to joining IBM was CEO of Atos Consulting UK, Americas and Asia Pacific. Married with two grown children, Mike is an enthusiastic follower and collector of the works of Elvis Costello.
Jesper Rosenbeck Lysemose, Consultant in the Business, C&I
Jesper Rosenbeck Lysemose has 8 years of experience in process optimization and automation within Danske Bank across Operations, IT and Front Office. Currently working as a consultant in the Business unit C&I - Corporate and Institutional clients, implementing RPA and looking into possibilities to apply AI. Started at the Danske Banks Graduate programme in Operations and continued as a Project manager in Group IT establishing the infrastructure for scanning and processing of customer documents. He holds a M.Sc. in international technology management.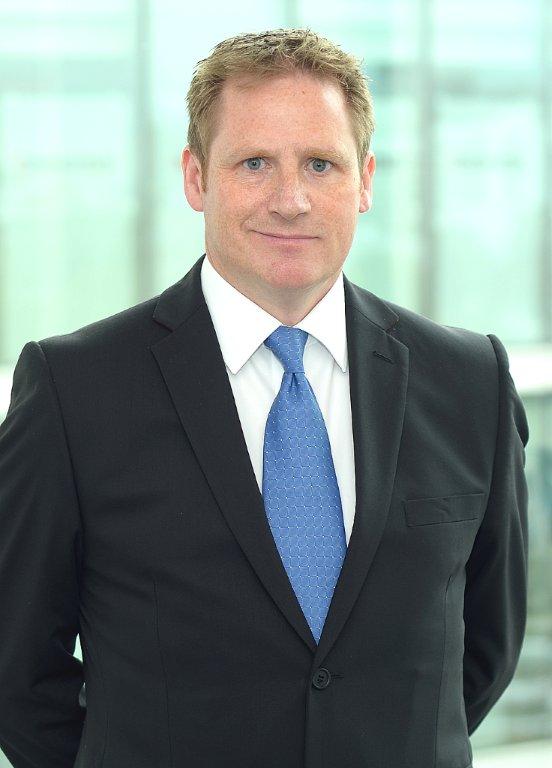 Chris Lamberton, Partner, EY
Chris is a Partner at EY and leads the EMEIA Robotic Process Automation (RPA) Centre of Excellence, and global lead for RPA across Financial Services. He provides strategic advice and delivery of programmes based around driving growth and reducing costs through focus on RPA, and associated technologies including digital, OCR and cognitive/machine learning tools. Chris also provides programmes based around customer insight, customer experience excellence and increasingly the move to newer digital sales and marketing channels (mobile, web, social), or alternative distribution channels. He has 20 years of experience in the strategy, development and implementation Change and IT transformation programmes, across Financial Services, Private and Public Sectors, as well as having operational and leadership roles across large-scale ITO/BPO and consulting teams.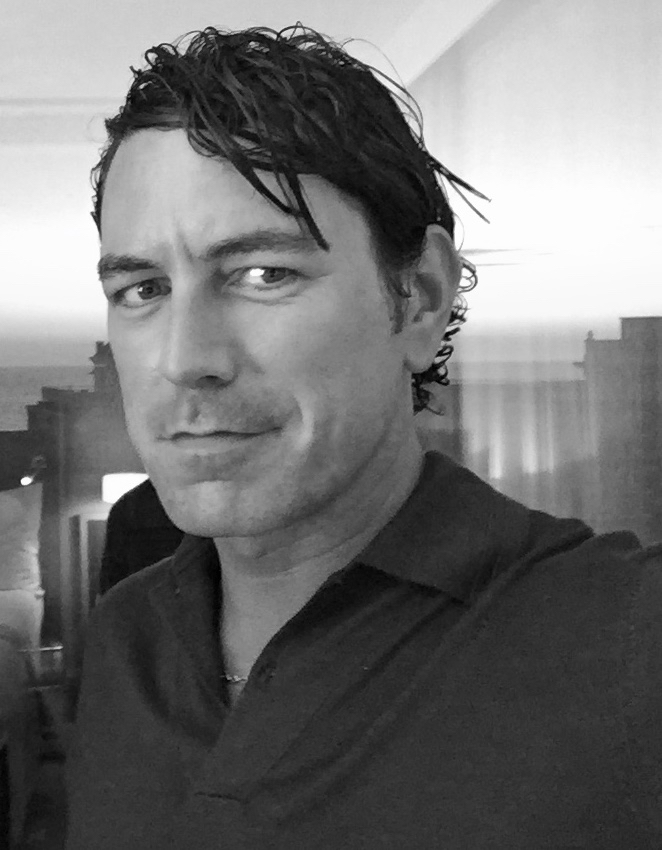 Ben Stokes, Managing Director, Actual Intelligence
As a strategic thinker, Ben is a key figure in the digital transformation of the European financial services ecosystem. Spearheading innovation by combining his deep knowledge of financial services operating models with a detailed understanding of Fintech and disruptive technologies. Strong leadership skills have been forged through twenty years of managing change transformation programs for some of the world's largest global investment banks. Interpreting detailed processes and analytics whilst taking a holistic enterprise view in order to solve problems through the thoughtful design and implementation of elegant yet robust solutions. Ben provides advice and support to top-tier European financial institutions at the C-suite level, guiding them through appropriate digital transformation strategies. As managing director of Actual Intelligence™, Ben is dedicated to helping enterprises to not only adapt to the digital revolution but to thrive is this new environment. Through extensive research and real-world application, Ben has become a recognised expert and thought leader in disruptive and Fintech technologies, including robo-adviser platforms, smart customer engagement, blockchain, intelligent process automation, big data, machine learning and artificial intelligence. He is passionate about the digital transformation of the financial services ecosystem, applying new technology to existing business processes to realise the benefits of achieving business outcomes more efficiently.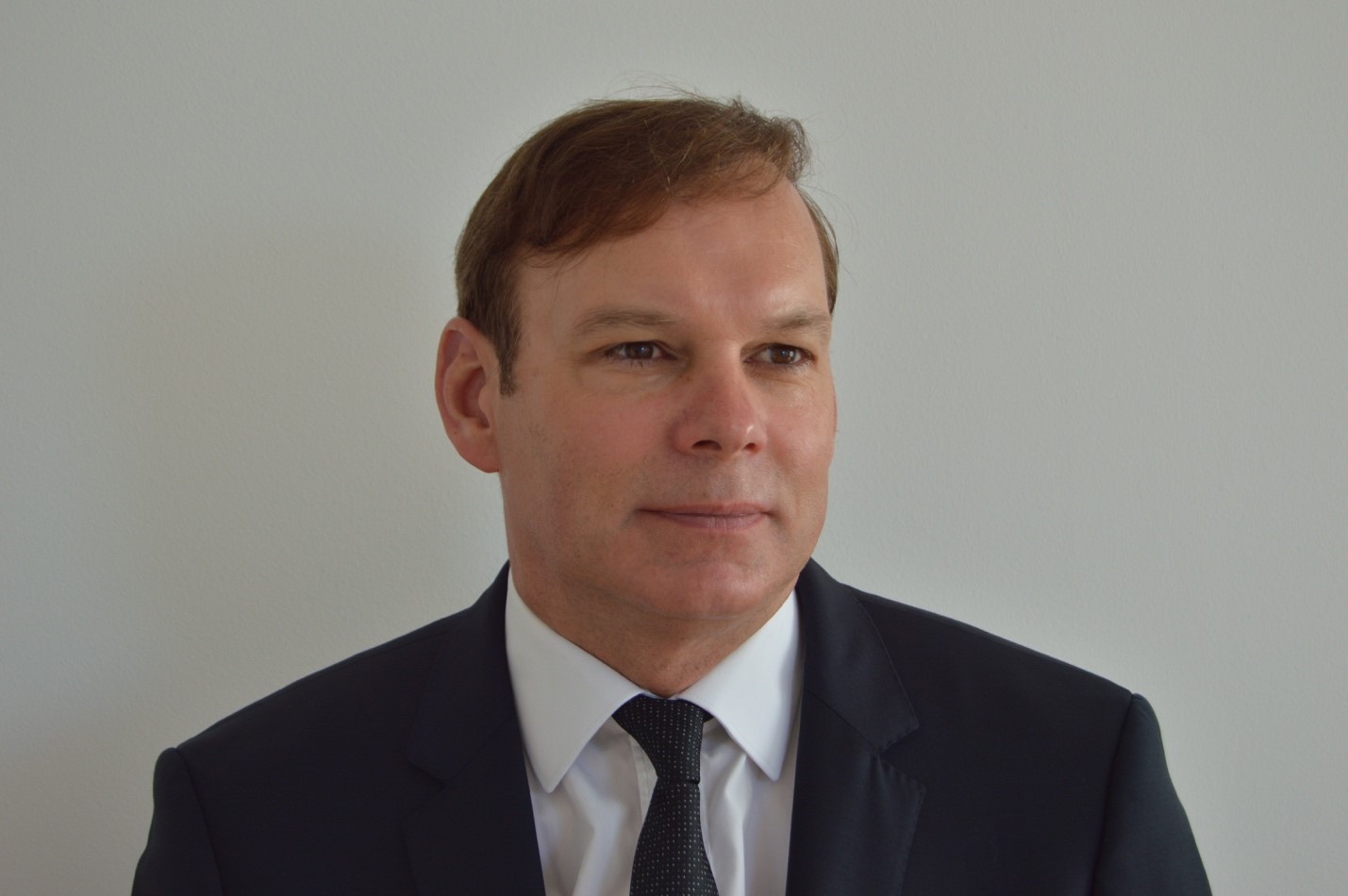 Marcus Glover, Managing Director, Deutsche Bank
Marcus Glover is Managing Director and head of Digital & Innovation at Deutsche Asset Management. He is leading the technology strategy to transform the AM business through digital channels, Intelligent Automation and Artificial Intelligence. He specializes in leading strategic engineering initiatives in Financial Services; Investment Banking, Asset & Wealth Management, previously at UBS, Morgan Stanley & Prudential Corporation. Achievements include multi-award winning platforms such as UBS Neo and Morgan Stanley Matrix. He started his career at Hawker Siddeley, after completing a sponsorship and BSc (hons) in Electrical & Electronic Engineering.
REGISTER