Speakers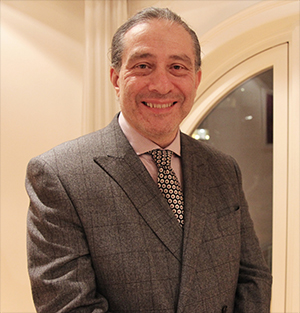 Sam Gross, Founder & CEO, ChoiceWORX LLC
Sam Gross lives life at the leading edge of technology. He brings a visionary zeal to the technology industry, forcing innovation and inspiring intelligent automation at all levels, melding an exemplary understanding of what is changing with proven business acumen. Sam has established a compelling track record, creating next-gen products for CompuCom, Unisys, CSC, and Siemens, developing both emerging technology platforms and strategic markets. He has pioneered platform technologies that transformed IT services across financial services, telecommunications, retail, and healthcare at the nexus of each new era in technology and the marketplace. A transformational technology evangelist, Sam also serves as the Chief Technology Officer for the Institute for Robotic Process Automation & Artificial Intelligence (IRPA AI). His roles at various companies have given him a demonstrated ability to ignite business development endeavors, including developing an impressive professional network. Sam holds diplomas from the Chubb Institute and the National Training Laboratories (NTL) Institute and is often invited as a plenary speaker at industry forums and client events. He is frequently sought after for background and quotes in the press and currently serves in a Special Advisory role for notable organizations and on multiple technical advisory boards.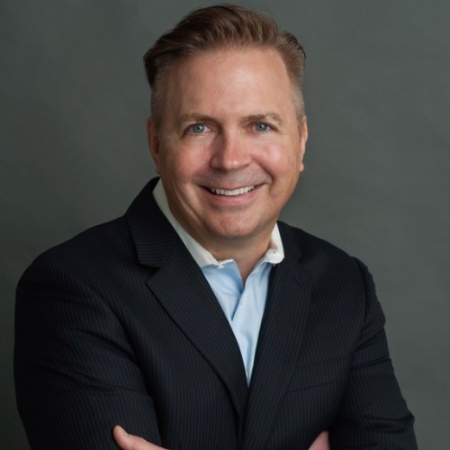 Weston Jones, Global GBS Robotics Process Automation Leader, EY
Weston A. Jones is a member of the Advisory Practice within EY with more than 24 years of experience. He is a futurist and a recognized global authority on Robotics and Cognitive Automation. Being EY's Robotics and Cognitive Automation ambassador to Analysts, Business Leaders, Educators, NGOs, Media and Governments globally. He works across the automation spectrum focusing on its business, social and human impacts.
Creamheld Pepito, Director of Engineering, Digital Content and Process Solutions, Northwestern Mutual
As Director of Engineering for Digital Content and Process Solutions, Creamheld Pepito is responsible for the delivery of various automation solutions that support Northwestern Mutual's company strategy. Prior to this role, Creamheld was Director of Technology Product for Contact Centers and prior to NM, Creamheld was a Vice President and Systems Architect at R.W. Baird. Creamheld has played both leadership and hands-on roles throughout her career. She is often a sought-after resource to lead projects facing special challenges. Creamheld has led various technology enabled process transformations in many companies including Financial Services, Fin Tech, Logistics and Manufacturing and has worked for companies in the Philippines, Japan and United States. Creamheld has a degree in Computer Science from the University of the Philippines, Diliman where she also briefly taught a class on Data Structures and Algorithms. In the community, Creamheld is a Trustee at the Philippine Cultural and Civic Center Foundation and a Board Member at the Milwaukee County War Memorial Center.
Kathy Dockery, Senior Vice President, Digital Business Automation, Key Bank
Kathy Dockery is Senior Vice President of Digital Business Automation. Her current focus is the creation of the Digital Business Automation Center of Excellence. Under her guidance, the Center of Excellence team is driving operational agility and strategic automation. Kathy's organization provides design, engineering and support of Robotics Process Automation, Chatbots and Cognitive/AI technologies. Kathy has more than 20 years of technical and leadership experience in the financial, health, and manufacturing industries. In her move from technical engineer to Senior Vice President, Kathy's career has spanned numerous technical fields including Network Administration, Desktop Engineering, Mobile Computing, Enterprise Content Management, Collaboration Technologies, Unified Communications, E-discovery, Enterprise Messaging, Firewalls and ATMs. Her most recent role was Key's Director and Senior Vice President of Enterprise Client Computing. Kathy started her career with Key as a member of National Field support organization in 1999. She has held several technical, management and project sponsor positions including the leadership of Key Bank's Desktop Modernization Project and Key's Client Computing integration with First Niagara. Prior to Key, she has also held technical roles in the manufacturing and heath care industries. Kathy is a member of the Women in Technology committee and a member of Key's Executive Women's Network. She earned her AAS in Computer Science and a BA in Organizational Leadership from Baldwin Wallace University.
Chip Wagner, President, Global Business Advisory Services (BAS) & Emerging Services, ISG
Chip Wagner has more than 32 years of business experience including 20 years of professional services, IT outsourcing, business process outsourcing, and seven years in the telecommunications market. Chip has worked with hundreds of organizations in a variety of industries and countries. He is a recognized industry expert, specializing in ITO and BPO strategy development and implementation, business transformation, contract negotiations, and telecommunications. Chip led the securing and delivery of a $750M "PBOT" transaction for ThruComm Networks as well as led the complete ITO design, negotiations and transition for a major transportation provider in a transaction valued at $750M. He was directly involved in more than $15B in sourcing transactions and was responsible for nearly half of Alsbridge's consulting efforts.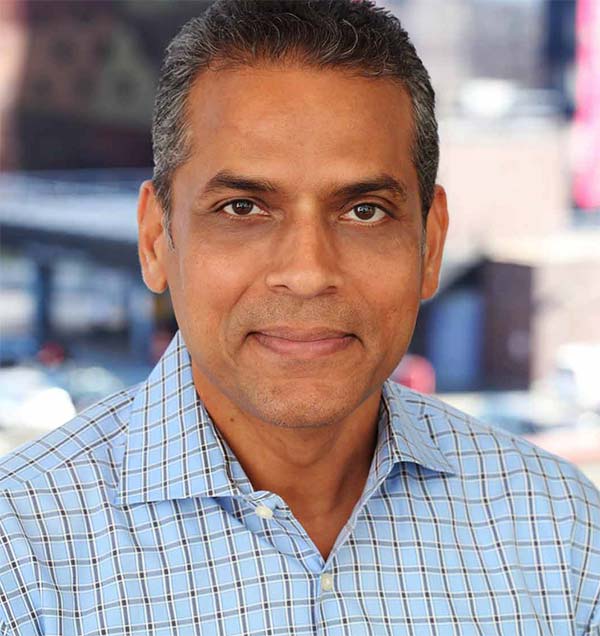 Atul Vashistha, Chairmanm, Neo Group
Atul is the Founder and Chairman of Neo Group, a firm he founded in 1999. Neo is recognized as a leading global services and sourcing data, analytics, monitoring and advisory firm. Atul is also the CEO of SourcingBoard.org, a buyers-only curated peer network for leaders who source technology and technology-enabled services. Prior to founding Neo, Atul was Senior Vice President of International at Cardinal Health (NYSE: CAH) where he led the international operations of the Fortune 25 Company. Atul and his seasoned team at Cardinal expanded profitable operations to Australia, New Zealand, Spain, UK, Singapore, Brazil, Mexico, Japan and other global locations. More importantly, his in-depth international experience earned him the admiration and respect of global CEOs and investors.
Tom Ivory, Head of Strtegic Innovation, Application Services, Capgemini
As Head of Strategic Innovation for Application Services at Capgemini, Tom Ivory is responsible for designing the strategy for a digital operations platform that uttilizes intelligent automation, cognitive computing and artificial intelligence. With 15 years of experience in the technology services industry, Tom brings expertise on the evolution and journey for an organization to achieve digital transformation. Prior to Capgemini, Tom held the position of Chief Operating Officer at HfS Research, a global research & advisory firm dedicated to outsourcing and shared services and a pioneer in research on automation in the global services industry. Earlier in his career, Tom held senior roles with the Corporate Executive Board and software companies OpenText and TIBCO. Tom holds a B.A. from the University of North Carolina at Chapel Hill and lives in Dallas, Texas.
Tom Lang, Vice President, Wipro – North America Strategic Engagements
Mr. Lang is a Vice President with Wipro in the Strategic Engagements team focused on North American based Global clients. Tom guides Clients on Transformational programs enabled by strategic sourcing. In his previous role Tom led the Global large deal team in the Banking, Financial Services and Insurance Vertical, Wipro's Largest Vertical. Prior to joining Wipro, Tom was a Partner and Managing Director at TPI, the world's largest sourcing advisory firm. Tom led the CIO services consulting unit and vertical sales team for the America's, Tom was responsible for guiding clients in over $10 billion of annual outsourcing contract negotiations, designing sourcing strategies, implementing appropriate Governance organizations and planning and executing transformation projects. Prior to joining TPI, Tom worked in senior management positions at AT&T, including Vice President of Outsourcing and Operations, and Vice President of Strategic Initiatives. In these positions, Tom delivered critical transformation projects and multi-hundred million dollar cost reductions. Tom's responsibilities included the management of over 4,000 technology professionals including software developers, technical managers, scientists and outsourced associates. He managed multi-billion dollar outsourcing contracts through multiple re-negotiations, bench markings, scope changes, Sarbanes Oxley requirements and significant off-shore transitions. In addition, he managed teams in the creation and enhancement of key marketing and sales and E-commerce applications, and directed the intellectual property team to create, leverage, and monetize the AT&T patent portfolio. As the Vice President of Strategic Initiatives, Tom assembled and managed a team responsible for the designing, developing and delivery of large strategic software applications to support the multi-billion dollar AT&T Business Division. Tom holds a Bachelor of Science from West Virginia University, a Master of Business Administration from Fairleigh Dickinson University, and successfully completed the PMD program at Harvard University Graduate School of Business.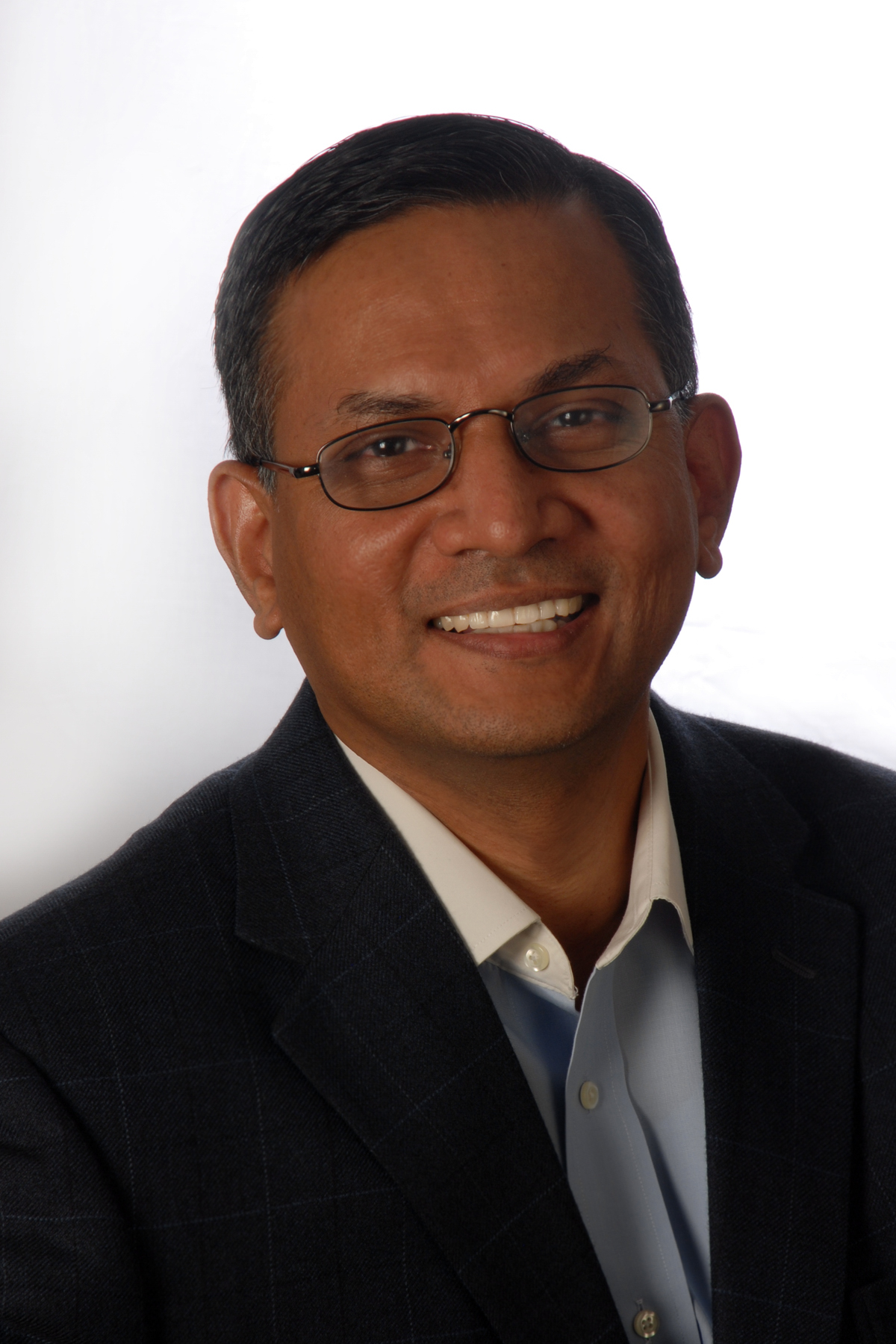 Anand Rao, Partner, US Advisory Practice Global AI Lead, PwC Data & Analytics
Anand Rao is a Partner with PwC's US Advisory practice, with over 26 years of industry and consulting experience, helping senior executives structure, solve and manage critical issues facing their organizations. With a computer science and Artificial Intelligence background and over 15 years consulting experience he blends deep analytics and computational techniques to solve challenging business problems using creative solutions.
Ilene Holterhoff, Senior Director for Service Experience Tools and Automation at ADP
Ilene Holterhoff is the Senior Director for Service Experience Tools and Automation at ADP. ADP is a comprehensive global provider of cloud-based Human Capital Management (HCM) solutions that unite HR, payroll,talent, time, tax and benefits administration, and a leader in business outsourcing services, analytics and compliance expertise. In this role she is responsible for the technology strategy and delivery for modernizing and automating the client service experience. She has spent the last several years applying technologies such as API development, OCR, Robotic Process Automation, and Business Process Management to streamline and automate tasks, and orchestrate workflow, to reduce manual and redundant work. During her 17 years at ADP, she has led global technology organizations across multiple disciplines including HR, Finance, Sales, and Service for both global and domestic clients. Prior to ADP, Ilene provided web marketing consulting and development. Ilene holds a B.S. in Management of Information Systems
Mike Engel, Intelligent Process Automation Lead, PwC
As leader in PwC's Intelligent Process Automation organization, Michael is focused on transforming the way work is accomplished by transforming the human to machine interaction model. He has helped numerous clients to adapt their enterprise operating model to include digital labor to increase shareholder value and improve customer engagement.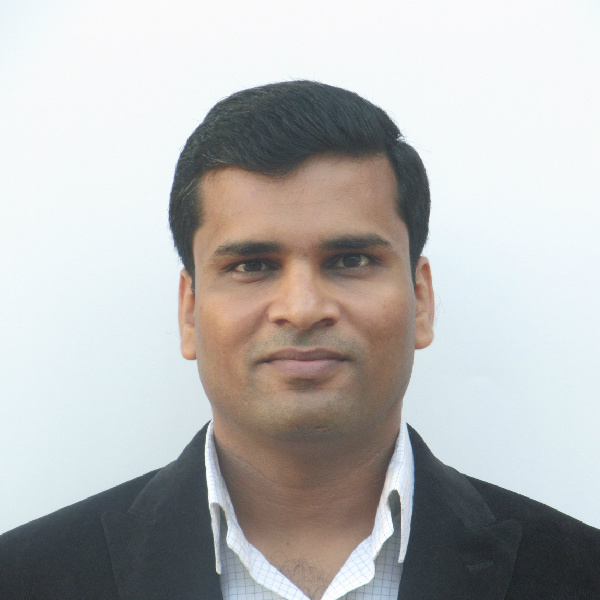 Naresh Kothari, Regional Head - RPA Products and Platforms, Infosys Limited
Naresh is a global sales and business development leader with nearly 20 years of experience in new account opening, program management and client engagement. Naresh specializes in high value software solution designing with focus on Automation, Machine Learning, Cognitive Methods and Robotic Process Automation. Naresh is highly motivated to utilize Automation and AI for solving business problems and delivering value to clients in the telecom, retail, insurance, manufacturing and banking verticals. Being a technologist at heart and with years of business development experience, Naresh has established himself as a thought leader in the customer experience space. His thought provoking and business management articles have been featured by numerous trade and business publications like IRPA, Frost & Sullivan, CRMXchange, CustomerThink and Infosysblogs among others.
David Friedman, Director of the Automation COE at American Express
David Friedman is a director of the Automation COE at American Express. His focus for Process Automation and Intelligent Automation is on servicing requests from consumer, business, and merchant clients of the company. He has a background in business process reengineering, six sigma, and customer experience, having worked as a leader of industrial engineering teams. Immediately prior to his work in RPA & AI, he lead business rules supporting customer journeys across front end, back end, voice recording, and online functions. One of the highlights was leveraging customer information to drive higher offer and acceptance rates for cross-sell and engagement messaging in the live agent channel. He has been leading the creation and governance of the Automation COE since 2015, covering process identification, benefit analysis, ROI calculation, development activities and permanent runtime management.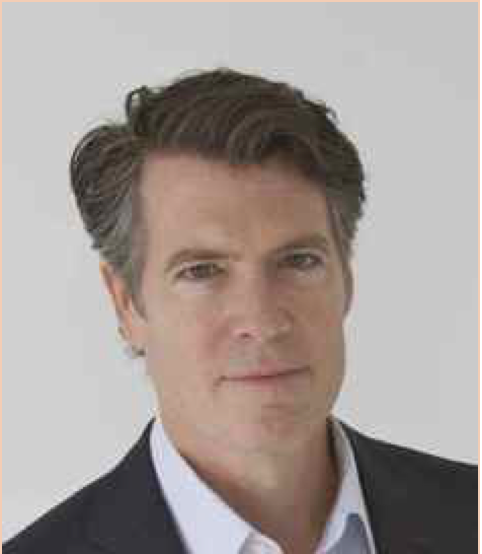 Craig Seebach , Vice President, Business Strategy Enterprise WFO
Craig Seebach works with our clients worldwide on workforce and process optimization projects bringing his diverse background in public accounting, banking, insurance and many other industries. Craig is responsible for driving strategy and business objectives for Enterprise Workforce Optimization at Verint. This global role sets the direction for the functional and geographic areas at Verint, including Product Management, Sales and Marketing and Service Delivery.
Steve Power, Senior Director, Digitizing Global Operations as a Service, Cisco
At Cisco, Steve Power leads the transition to managing operations as a service, manages reference data across customer, partner, installed base, sales incentive, pricing and product setup. Steve is also responsible for digitizing Cisco's operational customer service delivery through automation and intelligent routing through the World Class Customer Services program. In owning many core reference data systems, Steve is driving clarity of use by driving a coordinated approach to managing data across the enterprise, using data science and automation to simplify and automate the execution. World Class Customer Services is a ground breaking transformation of an outsourced case resolution service into a digitized service enabled by simplified and automated business processes, big data enabled recommendation engines, all combined into fundamentally redefining how customer services is delivered for Cisco. In his 17 years across Cisco and Hewlett Packard, Steve has led a number of functions in global operations, IT, sales and strategy, and spent 10 years in call center and branch management in financial services. Originally from the UK, Steve spent 3 years in Germany before being based in the US for the last 13 years.
Jomel Angat, Sr. Managing Lead, Smart Process Automation & Robotics Center, Fannie Mae
Jomel is a managing lead for the Strategic Process Automation & Robotics Center (SPARC) at Fannie Mae has management responsibility for the Enterprise Robotics & Automation Strategy, discovery & design workstream and research & development of future state technologies. The current focus of his work is in Robotics Process Automation (RPA) working with technology and business operations partners. With over 20 years of experience in innovation and technology, Jomel is an expert in design thinking, agile development, program management, service management, communications and stakeholder engagement. Jomel also led and supported several company digital transformation initiatives in innovation and simplification. Prior to Fannie Mae, Jomel was at a learning management startup company implementing learning and knowledge management strategies at several Fortune 500 companies as for the government. Jomel brings the innovation, tactics, techniques and energy of a startup to larger corporations.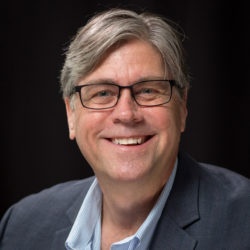 Gregory North, Principal Advisor, Outsourcing Institute and the Institute for Robotic Process Automation and Artificial Intelligence (IRPA/AI)
Gregory North is Principal Advisor to the Outsourcing Institute and the Institute for Robotic Process Automation and Artificial Intelligence (IRPA/AI) on Digital Transformation and an Avasant Distinguished Fellow. He is a recognized thought leader in Enterprise and Digital Transformation with over twenty-five years of experience channeling the power of automation through the lens of process - focused on the customer experience. In his role as Principal on Digital Transformation, Mr. North engages with industry leaders around the world, helping organizations to capitalize on the potential of the emerging digital workforce. He recently co-chaired this year's Digital Convergence Conference. In his work with Avasant, Mr. North has led the global deployment of Robotic Process Automation (RPA), designing and implementing the operating model and processes required to scale automation capability. He founded Globe North LLC, which provides advisory services in strategy, business transformation and business process automation. Prior to launching Globe North, he was Chief Process Officer for Xerox Services responsible for strategy execution and transformation of their operating model. Over his career, he has led business transformation at Xerox, Fidelity Investments and Tyco International's M/A-COM Wireless Division, with industry experience in business services, financial services and advanced manufacturing. His responsibilities included leading enterprise process model design, Lean Six Sigma deployment and implementation of SAP. While at Xerox, he partnered with Toyota and General Electric to help design and launch the award-winning New York State Lean program.
Clay Calhoun, Partner, ISG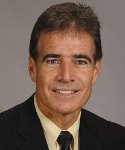 Dave Kirk, Managing Director, KPMG
Kevin Kroen, Partner, Financial Servicers Advisory, Digital – PwC
Kevin is a partner in PwC's Advisory practice, specializing in middle and back office transformation across the Financial Services sector. Kevin leads PwC's Financial Services Digital Labor practice in the US and plays a key role incorporating our RPA/IPA capabilities across all of PWC's financial services sectors (Banking and Capital Markets, Asset Management, and Insurance) and competencies (Finance, Operations, Risk, Compliance, HR, etc.). Kevin has over 17 years of management and technology consulting experience, focused in the operations, finance, and technology competencies of Financial Services. Kevin has a BS degree from Carnegie Mellon University in Information and Decision Systems. Prior to joining PwC, Kevin worked as a Financial Services consultant for Diamond Management and Technology Consultants and Accenture.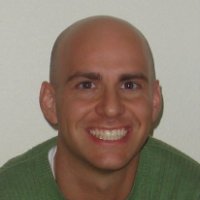 Dan Rullman, Senior Business Process Manager, Microsoft
Daniel Rullman leads Microsoft s Intelligent Automation efforts within Finance Operations. He has more than 15 years of experience enabling various technology solutions to digitally transform Finance processes. His recent projects include touchless Royalties payout processing, automation of contracts set-up, enabling leading indicators through Power BI platform. Daniel is currently experimenting with Mixed Reality platform to improve customer experience. Daniel Rullman earned his bachelor s degrees in Accountancy and Finance from Boise State University along with several professional certifications including a CPA and CFA. He has been recognized for his work at Microsoft in financial transformation and recently received Microsoft s Corporate Financial Services Award for demonstrating excellence in Robotics Process Automation.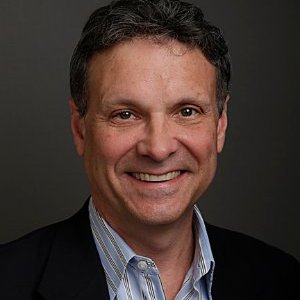 Frank Seiferth, Senior Director, IRPA Network, Automation Accelerator
Prior to joining IRPAAI, Frank was the Head of Global Channels at Arago. Frank had a long career within the EMC family of companies. He most recently held key executive management positions in global channel solutions, business development programs and Chief of Staff for Global Channels at VCE, a joint venture between VMware, Cisco and EMC. During his tenure at EMC, Frank was instrumental in the transformation, development and growth of the EMC channel program for business services and solutions. He held various executive channel roles, including Chief of Staff, Global Channels where he created and executed the strategy to enable channel partners to grow their revenue profitability with the EMC product family. Earlier successful endeavors included key solutions and services sales management roles at Compaq Computer and Digital Equipment Corporation as well as General Manager of a multi-regional solution provider in New York. Frank has enjoyed a successful career of re-inventing himself to stay current with changes in the dynamic high tech industry building on his early professional background in Finance and Operations. Frank holds a BS in Accounting from St. John's University
Larry Bissinger, Advisory Board Member
Anupam Govil, Partner, Avasant
Anupam Govil is a Partner with Avasant, a leading management consulting firm focusing on Sourcing Advisory, Digital Transformation and Globalization services. He is also the President of Avasense (wholly owned subsidiary of Avasant), which provides a SaaS based Managed Governance service. At Avasant, Anupam manages corporate initiatives such as Digital practice, Partner alliances and Marketing. He also leads the Banking and Insurance vertical and Globalization practice for Latin America. Anupam has over 25 years of experience providing sourcing, business and globalization advisory services to global enterprises and private equity funds. He has advised technology and services firms on their global expansion plans through a combination of strategic consulting, cross-border M&A and investment advisory roles. He has led globalization engagements with government agencies and funding institutions across a broad swath of countries such as Colombia, Brazil, Dominican Republic, Jordan, Cyprus, Ghana, Dubai, Malta, Jamaica, Mexico, Belize, Haiti, Egypt, Republic of Georgia, Guatemala, El Salvador, Honduras, Barbados, Costa Rica, Trinidad, Mauritius and others. Anupam has been consistently ranked amongst Top 30 Influential Industry Executives by Nearshore Americas. Anupam is a recognized digital transformation and globalization advocate and is active in many industry organizations supporting the technology and global services sector. He is a sought after keynote and speaker and has also chaired several conferences on Technology, Venture Capital and Outsourcing such as Wall Street Tech, BPO Innovations, Global Sourcing Forum and CIO Connect.Anupam is a frequent contributor in industry publications such as CIO, CFO, Global Services, CIO Leadership, Pulse, Globalization Today, Outsourcing, Nearshore Americas. He has been a contributing author in a best-selling book on globalization – "Six Billion Minds: Managing Outsourcing in a Global Knowledge Economy" (2005). Anupam supports and is on the Board of several non-profit organizations such as Avasant Foundation and Asset Foundation. He has also been actively involved in the venture capital and entrepreneurial ecosystem through his Board level role at TiE (The Indus Entrepreneurs). Anupam resides in Austin, Texas and received his Master's degree in Computer Science from J. N. University, New Delhi and his Bachelor's degree in Electronics and Communications Engineering from Delhi University.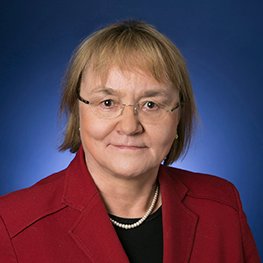 Gunilla Sundstrom, Global Enterprise Risk Officer, Deutsche Bank
Gunilla A Sundstrom is an accomplished Financial Services leader with more than 15+ years of experience directing the development and implementation of state of the art programs that enable major financial institutions to significantly improve operational efficiency and manage non-financial risks. She has held leadership positions in a variety of industries including Financial Services, R & D and Telecommunications. Gunilla has a strong interest in leveraging technological innovation to achieve operational efficiency and risk management objectives with the most recent focus being on Robotic Process Automation and AI. Gunilla has attended the Executive Leadership Program at the London School of Business. She has co-edited a book, written several book chapters and published more than 60 papers; she holds two U.S. Patents and has been awarded IEEE-Systems, Man and Cybernetics' outstanding contributions award. She has served on the editorial boards of the International Journal of Human Computer Interaction, Resilience Engineering Review and the International Journal of Cognition, Technology & Work. Gunilla has worked and lived in the US, Europe and India. Gunilla currently is a Global Enterprise Risk Officer with Deutsche Bank AG in New York, NY, USA.
Boris Krumrey, Chief Robotics Officer, UiPath
As Chief Robotics Officer, Boris is responsible for the UiPath product vision and management. He has over 27 years of IT experience in Software Engineering, Application Management, SAP Basis Operation, Data Centre Operations, System and Storage operations. With equally extensive experience in Service Desk Operations and Field Service, Agile Software development, Banking Software, Offshore delivery service transition and delivery implementation, his career record includes Infosys, Accenture and Atos Service Delivery.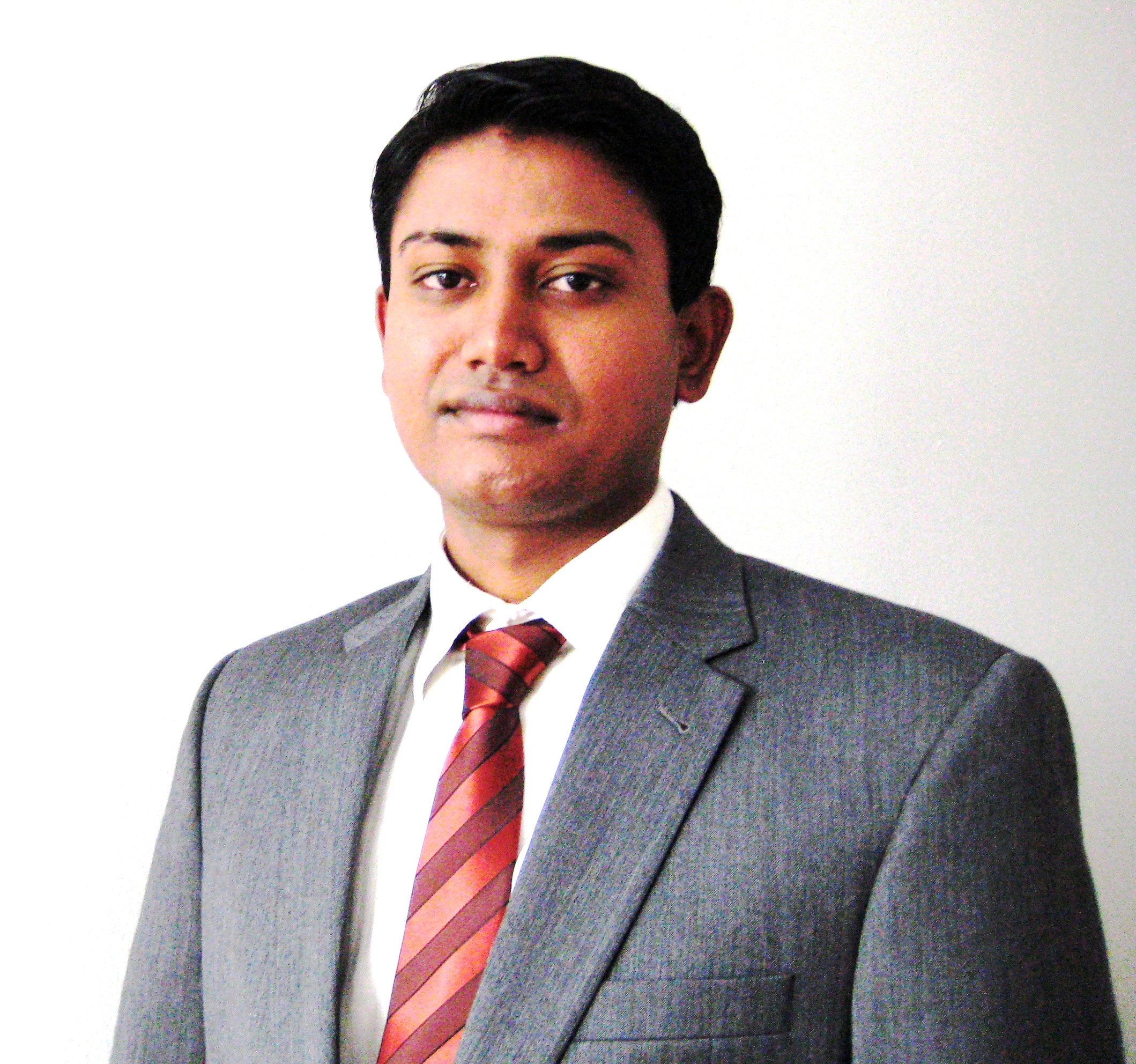 Ashwin Ashok, Senior Manager, Automation Anywhere
Shaun Dawson, AVP BPS Automation Implementation, Cognizant
Shaun has over 20 years of experience in the development and leadership of technology teams. Prior to joining Cognizant in November of 2014 to build out the BPS Automation practice, Shaun was a co-founder of Virtual Operations, a leader in RPA development, deployment, and management services. Shaun is responsible for the design and operation of several processes within Cognizant, including Assessment Training and the conception and build-out of Cognizant Automation Client Centers of Excellence. Shaun holds a Bachelor of Science in Electrical Engineering from the University of Texas, and is an accomplished entrepreneur.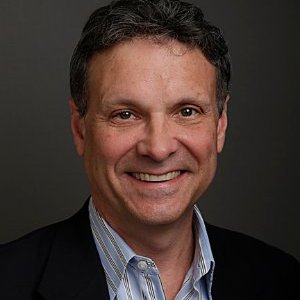 Frank Seiferths, Senior Director, Strategic Business Development.
Prior to joining IRPAAI, Frank was the Head of Global Channels at Arago. Frank had a long career within the EMC family of companies. He most recently held key executive management positions in global channel solutions, business development programs and Chief of Staff for Global Channels at VCE, a joint venture between VMware, Cisco and EMC. During his tenure at EMC, Frank was instrumental in the transformation, development and growth of the EMC channel program for business services and solutions. He held various executive channel roles, including Chief of Staff, Global Channels where he created and executed the strategy to enable channel partners to grow their revenue profitability with the EMC product family. Earlier successful endeavors included key solutions and services sales management roles at Compaq Computer and Digital Equipment Corporation as well as General Manager of a multi-regional solution provider in New York. Frank has enjoyed a successful career of re-inventing himself to stay current with changes in the dynamic high tech industry building on his early professional background in Finance and Operations. Frank holds a BS in Accounting from St. John's University
Gene Chao, Global Vice President – Cognitive Enterprise Automation
Gene recently joined IBM to build and lead our Cognitive Enterprise Automation business. He has responsibilities to build/develop our offerings, skills and competencies across automation/autonomics/cognitive, and the next generation of business process transformation. Gene's team will accelerate this business growth through market/client advocacy, thought leadership, and developing our client engagement models. Throughout his career, Gene has held general management, sales, and executive leadership positions in the business & IT services arena. He most recently arrived to IBM from IPsoft, where he was the Chief Revenue Officer. Gene's experience spans technology consulting and managed/outsourcing services with leading companies such as CSC, Hewlett Packard, and Accenture. Additionally, he also has broad corporate finance experience as he began his career as a financial analyst with Shearson Lehman, and also resides on the Board of Trustees for Active Weighting Funds (ETF provider). He holds a Bachelor of Science degree in business administration & finance from the State University of New York-Buffalo, and has also completed Executive International Business Management coursework at the University of Pretoria-Gordon Institute of Business Science (GIBS) in Johannesburg, South Africa. Gene is based in the New York City area with his wife, Renee and their 3 children.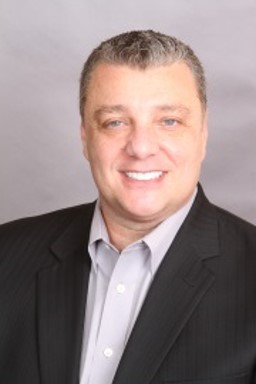 Paul Pinto, Smart Process Automation Advisor, Sylvan Advisors
Mr. Pinto is an acknowledged leader in the field of Smart Process Automation, where he endeavors to educate clients about the benefits that can actually be attained by implementing the full range of automation services that fit within the banner of Smart Process Automation; to include Robotic Process Automation (RPA), Orchestration, Machine Learning, and Cognitive Reasoning. In this role, Mr. Pinto applies his real world experience of having implemented a number of different automation platforms, to solve a variety of business problems, that span across industries.
Ashwin Ashok, Leads the Banking
Ashwin Ashok leads the Banking, Financial Services and Insurance (BFSI) vertical for Americas at Automation Anywhere where he is responsible for customer success in deploying a Digital Workforce comprised of Robotic Process Automation, Cognitive and Analytics. Ashwin has over 7 years of experience advising Fortune 500 clients on process transformation by implementing Robotics technology across their enterprise. Ashwin holds a Master of Science in Information Systems from the University of San Francisco.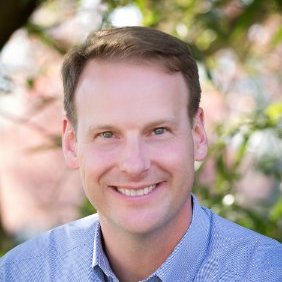 Daniel Laun, Director of Global RPA Sales and Partnerships, HelpSystems
Daniel leads strategic partnerships and global sales for HelpSystems' RPA solution, Automate. He has played an instrumental role in growing HelpSystems client base to nearly 3,500 accounts. Daniel has played an integral role building an RPA community by synthesizing HelpSystems' best clients approach to building a center of excellence. This includes working with top customers to define and tackle unique use cases such as using Automate to create self-healing networks, to provision/deprovision cloud architecture to manage through peak times or redesign their account creation processes.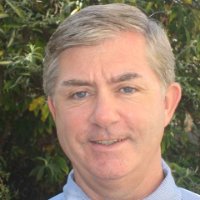 Tim Leger, SVP, Business Transformation, Sutherland
Rich Lander, Vice President, Business Transformation, Sutherland
Michael Prokopis, VP, Strategy & Innovation, OnProcess Technology
Michael Prokopis leads OnProcess Technology's operations and process innovation initiative as well as maintains responsibility for the global consulting team. He drives the delivery of advanced digital capabilities, such as automation and machine learning, which are used in OnProcess' post-sale supply chain services. Michael has more than 20 years of experience in building and developing businesses and driving strategic sales. Prior to OnProcess, he founded Medical & Therapeutic Professional Solutions. Earlier, he worked at business strategy firms including Oliver Wyman and Accenture. Michael also held executive sales and support roles at Parametric Technology Corporation, Teradyne and IBM. He served as a Lieutenant in the U.S. Navy and earned an MBA from Dartmouth College in New Hampshire.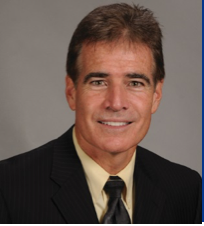 David Kirk, Managing Director, KPMG
Dave has spent the last 30 years helping companies and clients leverage technology to deliver enhanced business solutions. The more recent part of this 30 year road trip has utilized his early-career hands-on experiences to help clients better understand how best to leverage IT technology without being consumed by it. Most recently Dave's focus has been on robotic process automation (RPA) and intelligent automation – a technology approach to displacing client knowledge workers with 'virtual workers' – just another method that Dave can use to help clients craft their unique approach to transforming the way they do business. Dave is the technical lead on the KPMG RPA Taskforce and has spoken at multiple industry conferences and written multiple papers on intelligent automation (a.k.a. digital labor).
George Kaczmarskyj , Principal
George is a Principal within EY's Financial Services advisory practice and leads Robotics for US financial services. Over the last twenty-four years, George has worked with leading financial institutions and other industry clients in their robotics, process improvement and information management and analytics needs. He has led client engagements ranging from strategy through solution implementation, both globally and domestically and in the areas of robotic process automation (RPA), data strategy and governance operating models, reporting and analytics, centers of excellence, data quality and architecture. George has additionally led other large business and IT transformation efforts.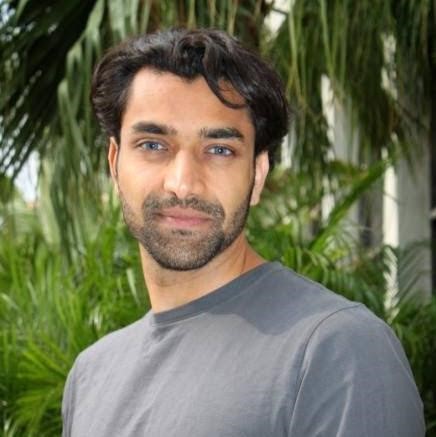 Matz Lukmani, EMEA Product Lead, Attribution & Measurement, Google
Matz has over nine years experience in the field of marketing analytics. He has worked as analytics lead for companies like Mediacom, PwC, Bristol-Myers Squibb, Toys 'R' Us, SAP and dELiA*s. He holds a master's degree specializing in computational analytics from the New Jersey Institute of Technology, and two bachelor's degree in business administration and computer science from Jadavpur University and Manipal University in India (respectively). He offers analytics consulting services in the field of web-analytics, predictive analytics and advanced text mining across a wide group of industries. He has worked on select funded academic research initiatives and continues to explore advanced research projects in the field of application of text mining and advanced predictive analytics. Matz joined Google in 2014 managing Product Operations for Google Analytics 360, AdWords, Attribution 360 and Firebase Analytics. He currently working as a EMEA Product Lead, for Attribution & Measurement, based out of Google (London). Prior to joining Google, Matz was an Associate Director, Insights & Analytics at Mediacom.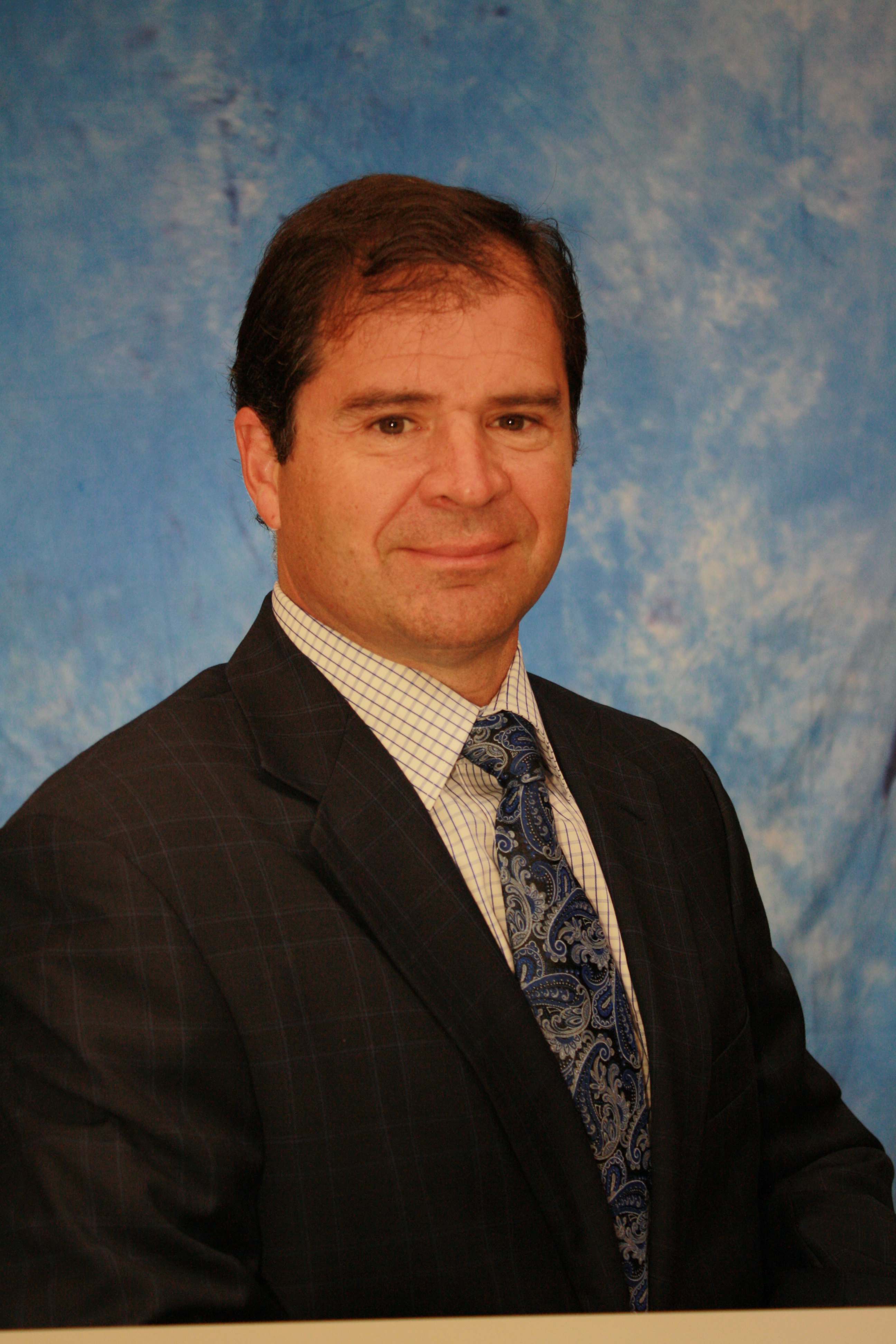 Don Hoover, RPA Solutions Lead, Prudential Financial
Don is a progressive leader with over 20 years of experience in a broad array of disciplines, including Client Service, Operations, Strategy Development, Sales and Marketing. During his tenure, he has developed Digital Self-Service Strategies and capabilities that resulted in exponential growth in online visits and transactions. Currently, as an Intelligent Process Automation Solution Lead, he collaborates with internal business leaders to develop strategies that identify, prioritize and implement automation opportunities. Don is an avid Penn State fan and enjoys running.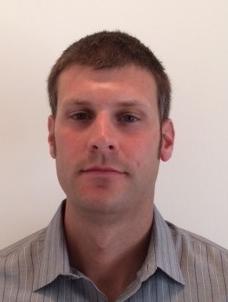 Justin Simpson, Senior Manager of Global Reverse Logistics at Avaya
Justin Simpson is the Senior Manager of Global Reverse Logistics at Avaya, a multi-billion dollar, global telecommunications leader serving more than 90% of the Fortune 500. Over the last 4 years he's transformed Avaya's RMA (Return Materials Authorization) processes creating a single, standardized and global customer interface, reducing RMA processing time by 85%, and saving a projected $3M in FY18 EBITDA. He's leveraged a strategic outsourced manpower and IT development partners to rapidly develop & deploy system and process improvements, increasing customer satisfaction and driving real business benefits. Justin completed his undergraduate degree in Mathematics in 2007 and his MBA in Supply Chain Management in 2013 from North Carolina State University. He's been recognized at Avaya as a high energy supply chain talent and his team received the CEO Quality Award in 2017.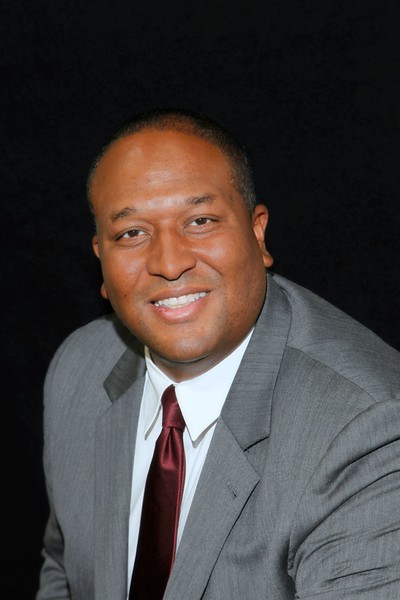 Mel steals , PNC Financial Services
Mel Steals has served in a number of leadership capacities for PNC Financial Services Group over the last seventeen years including his current role in PNC Treasury Management as a Senior Vice President tasked with strategy development and long term planning. Prior to his current role, Mel launched an invoice automation service at PNC that encompassed the conversion of paper invoices to digital data for processing, the integration with one of the world's largest E-invoicing networks and a feature rich AP workflow tool. Before joining PNC Treasury Management, Mel was a member of PNC's corporate wide Continuous Improvement Team. He has also served as Chief Financial Officer for PNC's Corporate Performance Measurement group and managed PNC's Corporate Strategic Planning function. Mel's career includes various treasury and finance positions with large companies such Atlantic Richfield Corporation and Campbell Soup. He received his MBA from Dartmouth's Amos Tuck School of Business and his BS degree from the Wharton School of Business, University of Pennsylvania. Mel has also earned the designation of Certified Treasury Professional (CTP) from the Association for Financial Professionals (AFP) and serves as a founding member of the MindShift board that the AFP has established to understand disruptive technologies. Mel's community involvement has included serving as the Chairperson of the Board for the Greater Pittsburgh Community Food Bank, the Board Chair of the Hill House Economic Development Corporation and Secretary for Junior Achievement for Western PA.
Jonathan Hobday, BSc, MIET, FCMI, CEng, Cortex
Jonathan is a senior executive at Cortex where he leads the sales and marketing efforts. He is a Member of the IET, a Fellow of the Chartered Management Institute and a Chartered Engineer. Prior to Cortex Jonathan has spent more than 28 years in the Enterprise software industry. He has been instrumental to the success and transformation of many organisations in various roles from Sales Exec to CEO in companies such as CA, VMWare, Intralinks, Digital Fuel. Astea, and start-ups; two of which he founded. Formally trained in Cybernetics and Control systems and an active passion for the same, Jonathan provides thought leadership for automation based on a deep understanding of cybernetics, complex systems and process engineering. Jonathan currently lives in the UK with his family, he has many scientific and engineering passions, and enjoys snowboarding, surfing, running and swimming when time permits.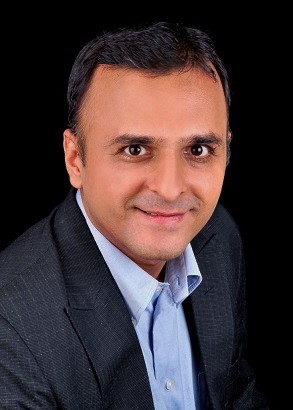 Ashwin Waghela,
Mr. Waghela has several years of operations, management consulting and investment experience in the global Information Technology and BPO industry. As a management consultant, he has advised some of the largest multi-national corporations on areas of Business and Digital Transformation, Automation, Sourcing, Contracting and Governance.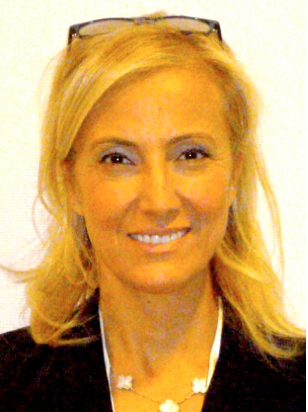 Pooneh Mohazzabi , Managing Director GSG International
Pooneh has over twenty years of industry and management consulting experience structuring and delivering large transformational change programs across various organizations. She has served both as the shared services outsourcing lead for UBS Investment bank across all lines of business and responsible for setting up shared service centers in India, China, Poland and Brazil and she also served as Lehman Brothers Productivity and Process Improvement Lead working with various lines of business to identify opportunities for improvement, while leveraging the shared service center and outsourcers for implementation & rollout of those strategies. In addition, she has worked extensively with number of leading global banks, capital market, private equity, and wealth & asset management, Insurance, Telecom, software, pharmaceutical, manufacturing, entertainment and professional services companies in each of the major regions of the world in a consulting and business advisory capacity. Throughout her career Pooneh has lived and worked in number of counties including: US, Germany, France, UK, Singapore, UAE, Brazil and India. She is fluent in English, German and Farsi.
Stephan Rossbauer, Vice President Solution Engineering, Celonis
Stephan Rossbauer is Vice President Solution Engineering at Celonis. After graduating with a PhD in Physics from Imperial College in London, Stephan joined the Celonis team in 2015. Celonis is the market leader in Process Mining software, a new discipline in Big Data Analytics. Celonis is one of the fastest growing enterprise software companies in the world, helping customers such as Siemens, 3M, Dow Chemicals, Vodafone and many others save millions through improving their core business processes.
REGISTER