In this week's Executive Interview Series segment, IRPA AI's Daniel Goodstein speaks with Sudhanshu Sawlani, Head of Robotics & Intelligent Automation at ING Wholesale Banking about their Robotics Process Automation journey, advantages and challenges they faced, and how having an RPA Center of Excellence helped them in their journey.
The discussion includes:
– Why ING Bank embarked on the RPA journey
– The road bumps and challenges encountered during RPA implementation
– How end-to-end solutions have helped day-to-day operations
– How RPA was "sold" internally" and gradually accepted internally
– What are the advantages of having an RPA CoE
October 25, 2021 💥UiPath announces partnership with Snowflake, the Data Cloud company to enable RPA analytics at scale. This combined offering of #UiPath with #Snowflake's compute, elastic scaling, and enterprise-grade
Read More »
Latest News in Intelligent Automation  Week after week, Intelligent Automation is getting more powerful supporting clients, patients, employees, companies and making our world more human.
Read More »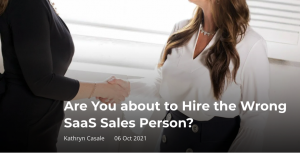 Articles, White Papers
All SaaS is not created equal. The once SaaS pioneers, who were industry disruptors, today are more like the industry old guard (i.e., Salesforce.com, NetSuite).
Read More »