Week after week, Intelligent Automation is getting more powerful supporting clients, patients, employees, companies and making our world more human. This weekly newsletter is dedicated to regularly celebrating its latest and significant advancements. You can also learn more in my book about Intelligent Automation.
-Pascal
Latest News in Intelligent Automation

– November 25, 2020
Imagine a classroom in the future where teachers are working alongside artificial intelligence partners to ensure no student gets left behind.
7 most promising Governmental AI solutions across the globe
Strategy requires big picture thinking and thinking of all the moves that can help you achieve your AI vision
AI drives the most significant revenue gains in Marketing & Sales, Strategy & Corporate Finance and Supply Chain Management.
Harnessing the power of deep learning leads to better predictions of patient admissions and flow in emergency departments.
Fast and accurate fire detection is significant to the sustainable development of human society and Earth ecology. The existence of objects with similar characteristics to fire increases the difficulty of vision-based fire detection. Improving the accuracy of fire detection by digging deeper visual features of fire always remains challenging.
In the 2010s everyone was learning to develop mobile apps. In the 2020s all the developers are going to be building Vision AI.
---
Trending in Intelligent Automation
TEN FOLD Engineering invented these smart homes that can easily unfold and fold itself in minutes
Meet the thinnest Robot: MIT engineers have developed a robotic thread able to remove blood clots in the brain and save patients from a stroke
Add virtual sticky notes to the world
---
Upcoming Intelligent Automation Events
December 2, 2020 – Conversational AI Mini Summit
December 2-4, 2020 – Data and Analytics Digital Summit
December 3, 2020 – Age of With digital series – Event one: Strategy to reality: The future of data and cloud modernization is now
Latest News in Intelligent Automation

– November 19, 2020
We need more diverse data to avoid perpetuating inequality in medicine.
AI will play a crucial role in supporting the energy industry's goals of achieving a more efficient, connected and sustainable future.
A new report reveals the top 10 emerging technologies of 2020.
Innovations include microneedles for painless injections, and electric planes.
Professor Klaus Schwab says technological innovation can be leveraged to unleash human potential.
A new survey finds that responses to COVID-19 have speeded the adoption of digital technologies by several years—and that many of these changes could be here for the long haul.
Read how IA improves business efficiency, enhances employee and customer experiences and help save lives.
---
Trending in Intelligent Automation
The first camera for blind people
No More Glasses, No More Lenses
About focusing on the right things
---
Upcoming Intelligent Automation Events
November 19 – 20, 2020 – Digital Pathology & AI Congress: USA
November 23 to 24, 2020 – AI & Big Data Expo – Europe 2020
November 24 – 25, 2020 – Edge AI Summit
Latest News in Intelligent Automation

– November 12, 2020
Researchers used machine learning to create bus routes and deliver meals to individuals in need, reducing food insecurity in communities.
Textual analysis of social media posts finds users' anxiety and suicide-risk levels are rising, among other negative trends.
Intel continues to snap up startups to build out its machine learning and AI operations.
Community program delivers 6,000 monthly meals with assist from CMU. 
AI is advancing in visibility but the last mile of realizing AI sustaining adoption in large enterprises, with demonstrated results, is lagging.
Probability trees may have been around for decades, but they have received little attention from the AI and ML community.
---
Trending in Intelligent Automation
Imagine a tattoo that you could stick on your skin to manage your levels of hydration, alcohol, glucose, sun or pollution exposure, or simply your body temperature
It is impressive what we can do with Augmented Reality and a business card!

Eliminating car collisions with #AImore lives
---
Upcoming Intelligent Automation Events
November 16 to 18, 2020 – ML Conference
November 17 to 18, 2020 – APPLYING AI & MACHINE LEARNING TO RETAIL & ECOMMERCE
November 18, 2020 – Women in AI Virtual Evening 2020
November 18, 2020 – Ai4 2020 WHAT'S NEXT IN ENTERPRISE AI: EXPLORING ARTIFICIAL INTELLIGENCE ACROSS INDUSTRY
Latest News in Intelligent Automation

– November 5, 2020
The Future of Jobs report maps the jobs and skills of the future, tracking the pace of change. It aims to shed light on the pandemic-related disruptions in 2020, contextualized within a longer history of economic cycles and the expected outlook for technology adoption, jobs and skills in the next five years.
Operational resiliency is key as the COVID-19 pandemic continues to change how companies will do business next year.
Why we continue to rely on antiquated systems, paper ballots and inadequate machines to handle the most important day of our democracy.
"Trust in AI systems is becoming, if not already, the biggest barrier for enterprises — as they start to move from exploring AI or potentially piloting or doing some proof of concept works into deploying AI into a production system". 
NOAA and Google announce new data partnership.
A deep learning model can target a specific SARS-CoV-2 protein and help enhance COVID-19 drug discovery.
---
Trending in Intelligent Automation
Race against your avatar in Augmented Reality
The power of #AR and #AI working together to enhance human creativity

Firefighting #drones fly higher and faster, to save more lives
---
Upcoming Intelligent Automation Events
November 5-6, 2020 – AI & Big Data Expo
November 6–8, 2020 – International Workshop on Artificial Intelligence and Education
November 9, 2020 – Analytics, Artificial Intelligence and the Future of Smart Cities
November 9-10, 2020 – 2nd World Congress on Robotics and Automation
Latest News in Intelligent Automation

-October 29, 2020
An international research team is suggesting AI might become even more efficient and reliable if it learns to think more like worms.
A new Facebook AI and CMU renewable energy storage project could enable labs to perform days of electrocatalyst screening and calculations in just seconds.
Startups use deep learning and advanced signal processing to improve hearing quality.
The UK researchers identify just how much AI research might benefit from the field of animal cognition.
A pair of statisticians at the University of Waterloo has proposed a math process idea that might allow for teaching AI systems without the need for a large dataset.
With a training technique commonly used to teach dogs to sit and stay, Johns Hopkins University computer scientists showed a robot how to teach itself several new tricks, including stacking blocks. With the method, the robot, named Spot, was able to learn in days what typically takes a month.
AI helps workers to reskill upskill themselves.
---
Trending in Intelligent Automation
This laptop combines augmented and virtual reality to enhance how we study and learn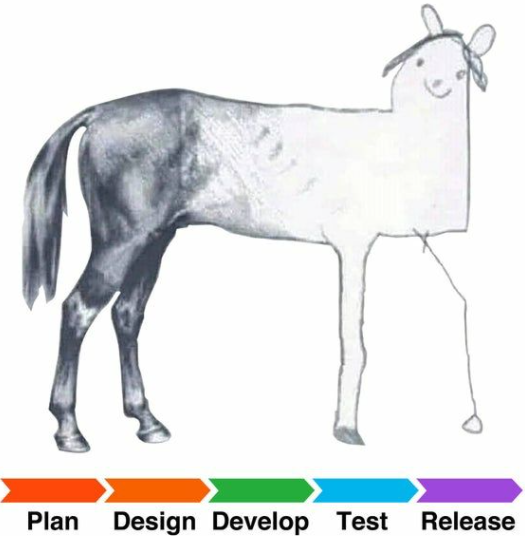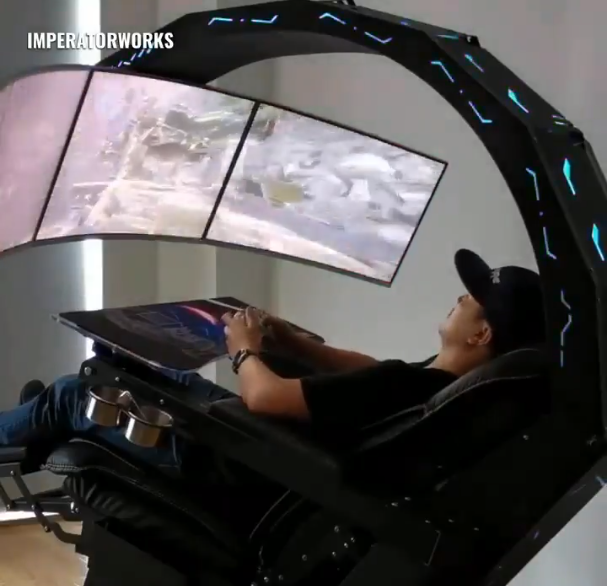 Is this the workstation of the future?
As office workers, we spend between four and nine hours a day sitting at our desk.
---
Upcoming Intelligent Automation Events
October 28-30,2020 -AI World – Government
November 5, 2020 – Annual Summit on AI, ML & Big Data Analytics 
November 5-6, 2020 – AI & Big Data Expo