Join us for a live webinar where Forbes.com RPA Contributor Tom Taulli and Automation leader Oded Karev will discuss client case studies for intelligent attended automation and the value that AI brings to attended automation & businesses across a variety of industries.
October 25, 2021 💥UiPath announces partnership with Snowflake, the Data Cloud company to enable RPA analytics at scale. This combined offering of #UiPath with #Snowflake's compute, elastic scaling, and enterprise-grade
Read More »
Latest News in Intelligent Automation  Week after week, Intelligent Automation is getting more powerful supporting clients, patients, employees, companies and making our world more human.
Read More »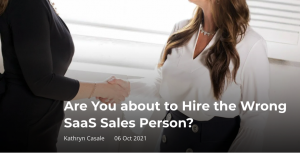 Articles, White Papers
All SaaS is not created equal. The once SaaS pioneers, who were industry disruptors, today are more like the industry old guard (i.e., Salesforce.com, NetSuite).
Read More »