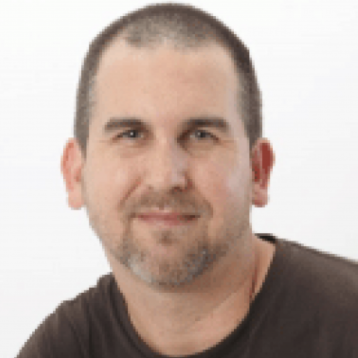 While there have been many breakthroughs and advances in AI, the fact remains that the technology is incredibly difficult to implement. Most studies show that projects often fail to progress beyond the proof-of-concept stage.
But when AI is done right, the impact can be transformative.
Just look at Lemonade, which is an AI-based insurance company. The focus is on providing auto and home policies.
As a testament to Lemonade's traction, the company was able to pull off an IPO in July. On the debut, the shares soared 139%. It's been one of this year's hottest deals and the market value is now about $3 billion.
From the start of Lemonade – just five years ago – the founders realized that AI would be critical.  After all, insurance is about leveraging complex forecasting systems to make sure that the claims do not overwhelm a company's capital. 
So what did the founders do that was unique and innovative? Well, they reinvented the traditional broker model, which involves having customers fill out long and complex forms. Instead, Lemonade has created a bot, called AI Maya, that provides for the onboarding. She only asks 13 questions but the average interaction generates nearly 1,700 data points! Keep in mind that AI Maya can detect a myriad of signals that a broker cannot. This means better service, lower costs and higher speed. The result is a positive feedback loop: happy customers boost growth, which means more data for the AI, that improves over time … and leads to even better experiences. In fact, the NPS (Net Promoter Score) is over 70, which is at the level of an Apple or Tesla.
The data collected is also useful for managing claims. And yes, there is a bot for this: AI Jim. Consider that he can resolve claims for about a third of the cases. This is certainly remarkable because the process can be highly emotional. Moreover, for those cases that cannot be resolved, they are generally handled much quicker with humans because there has already been the heavy-lifting from AI Jim.
No doubt, Lemonade does have the big advantage of not being saddled with legacy systems. The company has been able to build a highly integrated platform that can centralize large amounts of data. In the years ahead, this will likely be disruptive to the incumbents.
But Lemonade is also a case study of the importance of taking a customer-centric view. In other words, the company is not about building cool technology; rather, the focus is on how to best solve customer problems with the right technology.
About Tom Taulli
Tom Taulli is a regular contributor and go-to SME for IRPA AI and Forbes.com on RPA, AI & other merging tech. Along the way, Tom has written several columns for online publications such as BusinessWeek.com, TechWeb.com, and Bloomberg.com and has authored numerous books on these topics. Tom has been developing software since the 1980s. In college, he started his first company, which focused on the development of e-learning systems. He created other companies as well, including Hypermart.net that was sold to InfoSpace in 1996. He also is the advisor to various companies in the space. You can reach Tom on Twitter (@ttaulli) or through his website (Taulli.com) where he has an online course on AI.