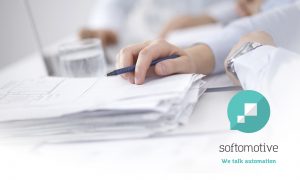 As RPA becomes one of the most dominant forces in the modern economy, companies are looking for new processes to automate in order to improve efficiency, reduce costs and develop new sources of revenue. This has led to an explosive growth in the number and scope of tasks that are automated.
In June of 2017, the Institute for Robotic Process Automation and Artificial Intelligence (IRPA-AI) conducted a study of business and technology leaders in over 22 industries and 40 countries. The data showed that automation has become part of almost every process and industry in the world. However, some areas particularly dominated by RPA and make up an outsized portion of automated processes. [1]
This post will explore some of the most common automated processes and what the future of automation holds for enterprises across the globe.
View the post on the Softomotive Blog