The drive to reduce costs is countered by the need to continuously improve the patient experience and meet regulations that often require onerous paperwork and reporting.
In healthcare organizations, many repetitive processes and decisions rely on the availability of accurate data. For example, patient onboarding and follow-ups, medical billing and claims processing, generating reports for physicians, and prescription management are some of the repetitive tasks common across all healthcare organizations. These are among the factors that create the perfect environment for robotic process automation (RPA) to increase efficiency, reduce costs, and improve the patient experience.
The value of RPA in Healthcare
Healthcare organizations operate in real-time without any slack. Cumbersome, error-prone tasks slow down processes and affect everything from cost structures to compliance and the patient experience. RPA software creates efficiencies by automating tasks that improve the accuracy of data and reporting and enable decisions to be made more quickly. This translates to cost savings and ultimately means resources can be utilized where they are needed most.
RPA automates tasks that use structured data and logic, and it often relies on a business rules engine to automate decisions based on predefined rules and conditions. It is possible for RPA to manage unstructured data sets as well but only if a bot first extracts the data and then uses capabilities like natural language processing (NLP) and optical character recognition (OCR) to create structured data.
An RPA solution, when used in conjunction with artificial intelligence (AI), creates intelligent automation (IA) (i.e., cognitive automation), which aims to closely mimic human talent and actions, often through the use of bots.
What use cases in healthcare can be improved with RPA, and how?
The healthcare industry involves many highly sensitive interactions with customers, but it also includes many time-consuming, repetitive, and administrative tasks that don't require specialized knowledge. RPA can provide task automation across the organization from front-office tasks and operational processes to patient interaction and bill payment.
According to Gartner, "50% of US healthcare providers will invest in RPA in the next three years." Gartner continues, "Healthcare providers are caught in a perfect storm of shrinking payments, improving outcomes, enhancing experience, and bolstering credentials. Any technology implemented to help these providers improve delivery and streamline operations must also optimize costs."
Rohail Khan, President of Digital Exchange Solutions at IRPA AI adds, "The healthcare ecosystem in the United States is one of the most complex and regulated ecosystems on the planet, but this does not mean it is immune to the benefits of RPA solutions, as payors, providers, and employers can all advance their healthcare outcomes through integrated, process led automation. Hospitals and providers can facilitate processes without increasing labor costs, which account for almost 55% of hospital operating expenses. Payors can enable efficient outcomes for their enrolled consumer/employee populations by aligning processes like plan selection and utilization. Finally, employers are well positioned to leverage RPA solutions in plan design and enrollment processes."
Some of the challenges in healthcare that can be mitigated with RPA include the following:
1. Administrative data entry. Administrative data is just one of many types of data encountered in a healthcare setting. Administrative data entry often doesn't require specialized skills, but it's a task that can be repetitive. Using natural language processing (NLP), speech recognition, and image recognition, RPA can take data inputs from various sources, some of which may need to be converted to structured data using bots. That data must then be input into a database or other repository for use by the organization.
2. Document digitization. RPA can use intelligent document processing (IDP) to prepare and ingest documents — related to anything from health records to insurance claims — into a larger repository for storage or use.
3. Patient appointment management. Appointment scheduling and management can benefit from automation using RPA bots and other processes to interact with customers. It's also possible to schedule, change, cancel, or update patient appointments as needed or requested.
4. Billing and processing. Billing and claims processing are typically repetitive. These processes can be automated using RPA with bots handling claims management, including first-line inquiries or follow-ups.
5. Records management. The healthcare industry is highly regulated, requiring very stringent protocols and reporting with respect to patient records, medical records, and other sensitive information. Regulatory compliance is dependent upon accuracy, consistency, and protection of records, which RPA can provide.
6. Infection control. RPA can be used to help healthcare professionals execute infection control protocols, including but not limited to:
Managing triage tasks.
Tracking protocols and screening, including regulatory compliance and CDC protocols.
Managing inventory and patient flow.
Monitoring patient care plans and alerting staff based on patient data thresholds.
7. Communication. In healthcare, as in any industry, RPA can be used to automate communications like responses to inquiries on the website, first-line calls to customer service, front-line administrator queries, and email blasts to patients, vendors, and staff.
8. Customer service and remote care. RPA and bots can be used to automate repetitive customer service and remote care activity, with machine learning and intelligent automation (IA) providing the ability to address repetitive questions with consistency and expediency. RPA can also be used in follow-ups for remote care, following business rules to deliver specific communication at certain steps in the patient care plan.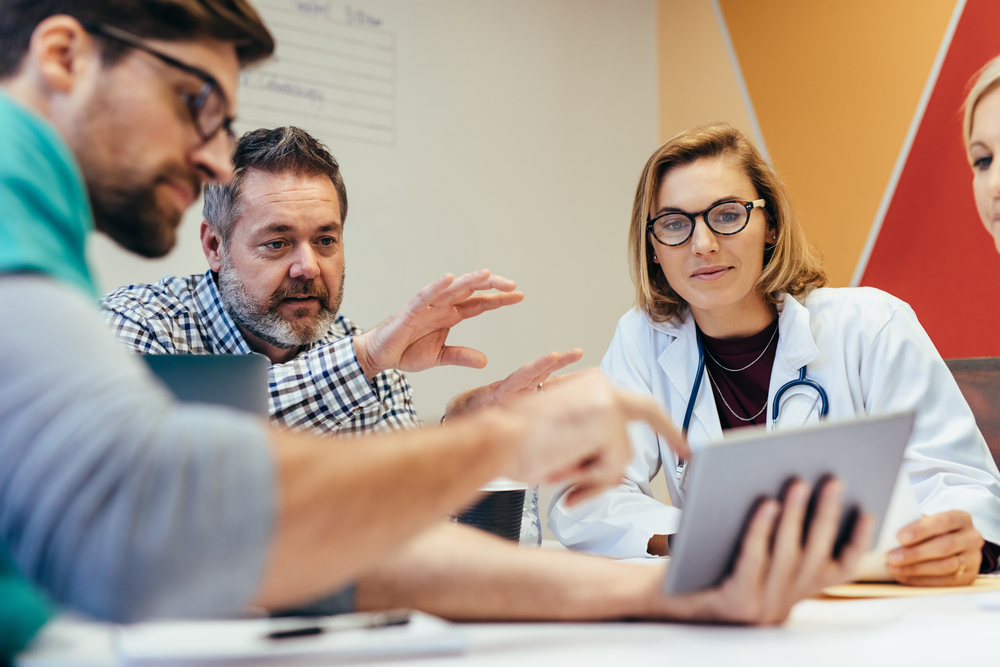 Benefits of RPA in healthcare
With pressure to reduce costs, increase the speed of operations, simplify tasks, increase the efficiency of business processes, and improve the patient experience, healthcare organizations are positioned to benefit greatly from RPA.
Healthcare leaders can implement RPA to do the following:
Reduce healthcare administration costs by automating repetitive manual tasks that are time- and resource-intensive.
Increase the speed of processes, such as triage, through the automation of mundane tasks.
Improve the accuracy of data, tasks, and reporting in clinical settings and others by reducing human error, ensuring task and output consistency, and enabling organizations to successfully put best practices in place.
Improve productivity of healthcare staff by automating tasks that don't require human intelligence or thought, freeing up resources to focus on more complex activities.
Improve the patient experience with more consistent care because of more accurate decisions, reduced costs, and greater visibility across the entire patient record.
A successful RPA implementation in healthcare requires holistic foresight to determine where automation can provide benefit, what resources are available to assist with the process, and whether a partnership can help expedite with skillsets or resources.
"To ensure a successful deployment of RPA and achievement of expected ROI, a holistic process and task led approach — versus a software selection centric approach — is critical," says Rohail Khan of IRPA AI.
Use case: Hospital uses RPA to reduce costs, increase process efficiency, and improve the patient experience.
There are so many uses for RPA in healthcare. Focusing on a few that could yield financial gains is a good start for any organization.
Let's see how we can apply RPA tools to improve the operational efficiencies for a hospital. Generic Hospital X has a lot of overhead administrative costs and attributes 30% of those costs to addressing errors and delays in manual processes. The hospital needs to optimize costs and resources, so it can handle a greater influx of patients, which has grown exponentially because of the COVID-19 surge.
Hospital X evaluated its business processes and identified several that are incurring greater costs than others:
Prior insurance authorization.
Cost estimates.
Insurance verification and benefits denials.
Claims management and accounts receivable.
Each of these processes involves several manual tasks that are time-consuming and demand accuracy to ensure quality patient care.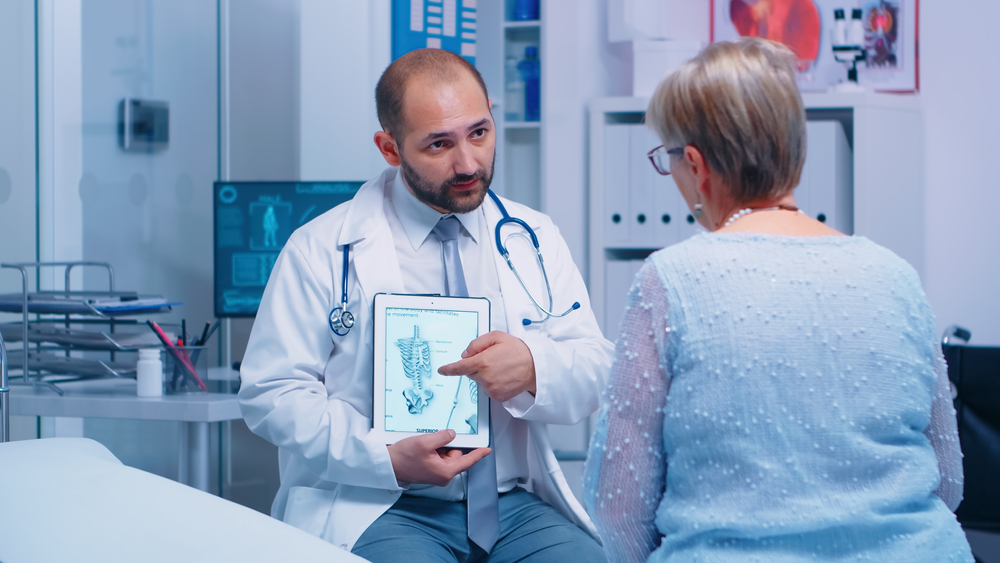 Using RPA, Hospital X can reduce the manual dependency of each process, which in turn reduces the risk of human error and increases accuracy, thereby reducing costs. The hospital addressed each of these processes using RPA to automate tasks:
Prior insurance authorization. RPA and AI technology are used to submit and follow up on requests for prior authorization for procedures, communicating automatically with the patient and all involved constituents, and often scheduling the procedure. Since insurance authorization submissions are dependent upon proper coding, AI technology can identify, and sometimes resolve, inconsistencies in submissions caused by manual errors. Approval of coverage for special tests or authorization for treatment are requested electronically, including the cost to the patient, and the response is communicated via auto-generated email.
Cost estimates. Patients are made aware of the cost of procedures and treatments up front, and payment plans and collections efforts are automated as well.
Insurance verification and benefits approvals or denials. RPA is used to track and request approval for patients as appointments are made, attended, or canceled. Information on cost to the patient, deductibles, and other coverage details are generated automatically for better up-front visibility and consistency.
Claims management and accounts receivable. RPA, using bots and AI technology, is used to manage claims processing workflows. This includes denials communication and resubmission and revenue and cost predictions based on history. Revenue collections are also automated with a workflow that helps to recover funds without repetitive manual intervention.
These are just a few of the healthcare administrative processes that benefit from the use of RPA to reduce manual intervention, repetitive tasks, and human error to ultimately reduce costs and improve patient care and the patient experience.
To learn more about the cost savings and other business benefits of RPA, read the IBM RPA Total Economic Impact™ study from Forrester Research.