Speakers
Adam Devine, VP, Product Marketing & Strategic Partnerships, Workfusion
Adam runs marketing for WorkFusion, the leading smart process automation and cognitive computing platform for the financial industry. He joined WorkFusion as the second "business guy" and first marketer in 2012 and has helped to grow the business 300% each year with the venture backing of Mohr Davidow Ventures, iNovia Capital, Greycroft Ventures, and RTP and the customer loyalty of the best and brightest information providers, financial institutions, eCommerce companies and CPG businesses. Adam began his career in management consulting at BearingPoint's Banking & Capital Markets practice and made his first foray into high tech as a product marketer for one of the first SaaS companies humbled by the dot com crash in the early aughts. He thereafter severed the strategic planning, positioning and growth needs of enterprise software companies at the highest caliber branding and advertising agencies in New York City, including Droga5, Naked Communications, and McCann Erickson. Adam has authored numerous business and technical papers and speaks frequently about cognitive computing, smart process automation, and machine learning at financial industry conferences, including Data Management Summit, FIMA, FISD, MarketTech, NAFIS, NFAIS, and SIIA/FISD. He can be reached at adam@workfusion.com.
Daniel Dines, Founder and CEO, UiPath
Daniel Dines is the Founder and CEO of UiPath, generally considered to be one of the world's leading robotic process automation (RPA) vendor. Before founding UiPath, Daniel was an engineer at Microsoft working on an enterprise grade automation product. Still a hacker at heart, Daniel leads UiPath to pave the future of work where next generation robots powered by computer vision and AI are as common as PCs in the workplace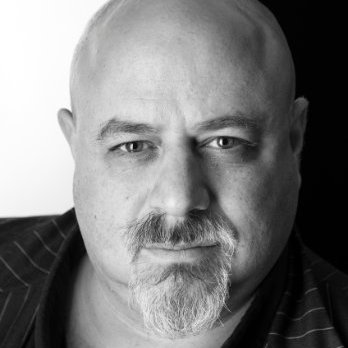 Al Tepper, Founder, TepFu
Al Tepper, Founder, TepFu Disruptive Marketing Agency Al Tepper is an experienced marketing strategist leading the C-suite in triaging and transforming their Go To Market propositions. With 19 years in marketing leadership, mostly in B2B, and with 5 years leading the charge at Outsource magazine and events, Al is uniquely positioned to offer insight to our space.
Andrzej Manka, Robotic Process Specialist, G1ANT
Andrzej is a Robotic Process Specialist at G1ANT, a London based start-up company that provides robotic software solutions to businesses which free employees from non-creative and repeatable procedures and allow them to focus on higher-level tasks.
His main professional career has been devoted to marketing & media communications and Public Relations.
His main professional interests now are business systems. He is passionate about the future of entrepreneurship when artificial intelligence, cognitive and robotic automation will enable people to realize their full potential.
He also runs his marketing company 5 O'Clock Agency and non for profit campaign: "The Financial Manifesto". He is writing a book on the future in personal finance which will be published in 2017.
Barry Matthews, Managing Director, Alsbridge Europe
Barry is recognised as one of the leading sourcing practitioners in the UK, having led a wide range of transformational sourcing transactions over the past 18 years
In 2010 Barry recognised that leading businesses were demanding a more agile, expert and relationship based approach to sourcing advice and he co-founded Source to address that need
Source became one of the leading UK advisory companies and has been widely recognised for its success and pioneering positive outcomes based approach. Alsbridge acquired Source in 2015 and Barry was made European Managing Director
Barry is a pioneer in the field of Robotic Process Automation (RPA) spotting the opportunity in 2010 and building an RPA practice to service the needs of a rapidly expanding market
Barry leads Alsbridge's business in Europe, overseeing operational and delivery services with the objective of ensuring that all Alsbridge advised deals deliver positive outcomes
When not leading Alsbridge's European business, Barry occasionally finds time for endurance sports events, iron man triathlons and multi-stage races
Roy G. Conlee, SVP, Chief Innovation Officer
RG Conlee SVP, Chief Innovation Officer for Xerox, has successfully managed Xerox Service's innovation program since November of 2011. In January of 2016, RG added an additional role as the Automation, Analytics and Innovation Capability leader. In this position, he is responsible for reducing touch points and enabling tighter coordination of the innovation work and to increase the deployment of automation and analytics in the services we offer to customers. Previously, he served as Vice President of Technology and Innovation for ACS' commercial business. During his fifteen year tenure at ACS, which was acquired by Xerox in 2010, Conlee has served as Division Software Manager, Strategic Business Unit manager, Division Vice President and VP of Innovation for the Healthcare, Finance and Insurance Group. Prior to ACS, Conlee was a career educator with twenty years of experience as both a teacher (public and private) and administrator which included teaching assignments in both the arts (music education) and technical fields (math/science). He also was the founder of a non-profit, private, K-12 school in the Mid-West as well as former owner of a small computer software firm and a lead IT project manager for Kentucky Utilities/LGE Energy. RG is a graduate of University of Wisconsin. In his leisure time, RG enjoys music, martial arts and working at his church. RG and his family reside in Lexington, KY.
Chris Lamberton, EMEIA Robotic Process Automation Lead, EY
Darius Heisig, VP of Sales EMEA, Kofax from Lexmark.
Darius Heisig is Vice President of Sales EMEA in Kofax from Lexmark. In this function, he's leading the business development and the growth of the Kofax Kapow™ solution for robotic process automation and web information integration in the region. Prior to its acquisition through Kofax in July 2013, he was Managing Director Germany and VP of Sales Europe at Kapow Technologies GmbH since 2005. Mr. Heisig, who has a degree in computer sciences, has held different positions in the fields of development, pre-sales and sales in IT companies such as ATG, Informix, Ingres, Gemstone and Basys. During this time, he amassed a wealth of knowledge and contacts in the IT arena as well as experience in front- and back-office automation, agile integration, OSINT, business intelligence, competitive intelligence, and mobile solutions.
James Dening, VP Europe, Automation Anywhere
James Dening is VP Europe for Automation Anywhere with overall responsibility for the region James originally trained and worked as a software engineer, before moving into sales. He had a variety of sales and leadership roles in the software and telecoms industries before ending up as Head of Sales for Amazon UK, leading their B2B sales activities. Following that, he set up several retail and telecoms startups – two of those companies continue to operate under new management. Most recently James was the board member leading all commercial activities at Red Gate, a global supplier of database tools, and was a member of the leadership team at XLN Telecom, the largest independent UK business telco, where he led the sales, marketing and retention departments.
Andrew Burgess, Director, Strategic AI Adviser, AJBurgess Ltd
Andrew has worked as an advisor to C-level executives in Technology and Sourcing for the past 20 years. He is considered a thought-leader and practitioner in Artificial Intelligence and Robotic Process Automation, and is regularly invited to speak at conferences on the subject. He is a strategic advisor to a number of ambitious companies in the field of disruptive technologies. He has written two books; 'The Executive Guide to Artificial Intelligence (Palgrave MacMillan, 2017) and, with the London School of Economics, 'The Rise of Legal Services Outsourcing' (Bloomsbury, 2014). He was recently awarded 'Automation Champion of the Year' by the Global Sourcing Association. He is a prolific writer on the 'future of work' both in his popular weekly newsletter and in industry magazines and blogs."
Andrew Peck, Co-founder, Vorto
Ben Stokes, Managing Director, Actual Intelligence
Robin George, Head – Business Development (Europe), EdgeVerve
Thierry Mason, Program Director & Change Management, Solvay Digital Office
Pat Geary, CMO, BluePrism
Pat Geary has over 20 years of international marketing experience across a range of large multinational and start up software and hardware businesses. Most recently Pat has worked as CMO at Skinkers, a UK based enterprise SW company and CMO for Livestation; the world's first global news platform on the Internet. Pat's previous experience included international corporate marketing roles at Searchspace, Sequent Computer Corp and DEC. He holds an honours degree in Computer Science.
Pascal Baker, Co-Founder and Chief Client Officer, Symphony Ventures
Pascal Baker is Co-Founder and Chief Client Officer at Symphony Ventures, the leading RPA-specific services firm – offering consulting, implementation and managed services. Pascal is an accomplished enterprise sales and business development leader. He has excelled at growing both start-ups and global firms and has recently led some of the largest and most creative BPO deals in Europe. He is focused on growing a world-class sales organization that brings our promise of 'orchestrating the world's work' to leading global organizations.
Siri Mauer, Team Lead ECM-Input Management, ABN AMRO Bank
Siri Mauer is IT Team Lead in ABN AMRO Bank and responsible for Input Management, as part of Enterprise Content Management. Input Management as a department started from the 1st of January 2016 on and is, next to other projects, responsible for the implementation, development and maintenance of Robotic Process Automation within the bank. Siri started her career 10 years ago, after her degree in Retail Management & Small Business, as trainee in the banking sector. She has held different positions concerning sales and account management for mid-size corporations, contract management and as Team Lead of IT departments. Within five months' time, she and her Input Management team managed to implement the Robotic Process Automation solution Kofax Kapow™ as well as bringing the first robot within ABN AMRO Bank to production. Their approach? "Be a Columbus!", because "You can never cross the ocean unless you have the courage to lose sight of the shore".
Marco Pisano, Principal, UK & Europe, Avasant
Nick Gyles, Chief Technology Officer - Automation, Analytics and Innovation Group, Xerox Inc.
Nick leads Xerox's product engineering group responsible for the automation of Customer Care interactions through Machine Learning. Emerging digital channels are requiring Xerox's clients to re-think how they engage with their constituents. Xerox's cognitive platform continuously captures the knowledge and reasoning of its best performing customer care agents, delivering this codified expertise to customers at scale across these new digital touch points.
REGISTER